New York Rep. Visits Ames Linen Service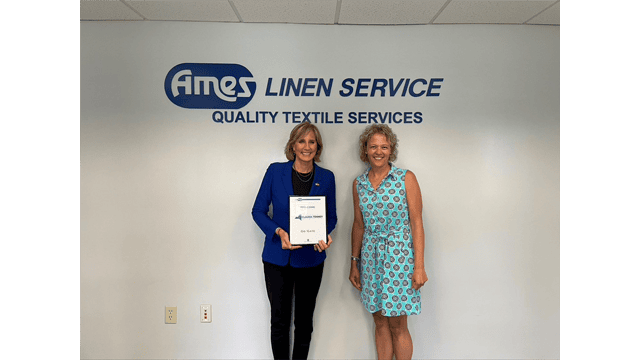 U.S. Rep. Claudia Tenney (R-NY) recently visited the Cortland, NY, facility of TRSA operator member Ames Linen Service. The company is celebrating its 100th anniversary this year.
Rep. Tenney received a plant tour from Ames Linen Service President Johanna Ames and members of her staff. While touring the facility, Rep. Tenney discussed several issues of concern to healthcare operators including increasing the use of reusable personal protective equipment (PPE) and the drawbacks of the home laundering of scrubs by healthcare employees.
"Given that she grew up in her family's printing business, Rep. Tenney was very much in tune with the challenges and opportunities we face as operators," Ames said. "She appreciated the automation in the plant, engaged with several of our employees on the production floor and even autographed one associate's (clean) face mask!"
Ames discussed Rep. Tenney's visit during TRSA's recent F&B/Hospitality Roundtable. For more information on the call, click here. If you'd like to have a member of Congress visit your facility, contact TRSA's Vice President of Government Relations Kevin Schwalb at kschwalb@trsa.org.