North Texas Health Care Highlighted on Local News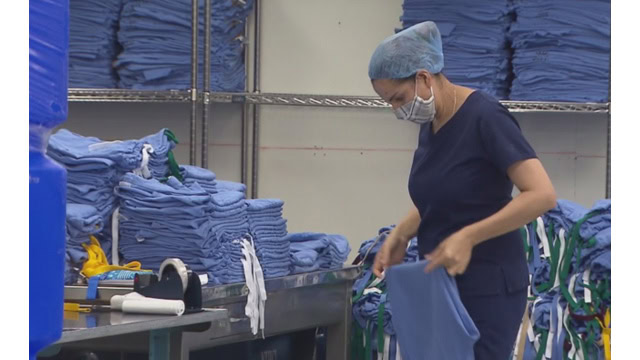 North Texas Health Care Laundry, Grand Prairie, TX, recently gave a local news station insight into its facility as it processes healthcare linens during the COVID-19 pandemic.
According to the report, the 100,000-square-foot plant is the largest medical laundry facility in Texas and the fifth largest in the U.S. North Texas Health Care Laundry is a co-op owned by some of the largest hospitals in the region. General Manager Alan Bonds detailed the protections in place to keep the laundry's employees safe.
The facility's 300 workers wear protective gear to reduce the remote risk of being infected from the soiled uniforms and linens, the report noted. Everything that comes in is placed on a ramp and carried untouched into laundry machines.
To read the full article, click here.