NOVO Acknowledged for Barrier Gown Pivot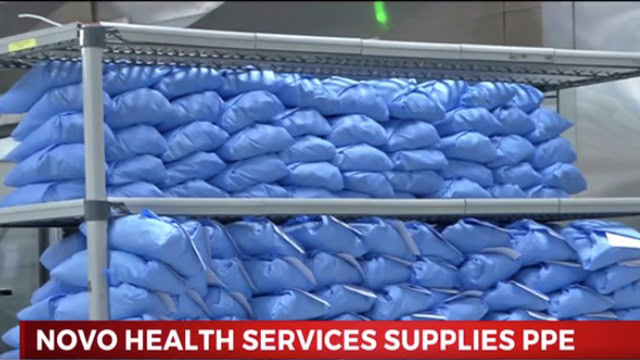 When COVID-19 struck, starting in March, it set off a scramble among hospitals nationwide that soon exhausted their supplies of disposable personal protective equipment (PPE) – mainly imported from the Far East. NOVO Health Services LLC, a regional laundry group based in Atlanta, responded by converting PPE intended for surgery centers for use as nonsterile reusable barrier gowns by hospitals, according to a recent news report from Chattanooga-based WDEF-TV, a CBS affiliate.
"All of our products are Level 2, Level 3, Level 4, any barrier products," said Jon McGuire Sr., senior vice president of NOVO. "We were able to convert a large majority of them over to nonsterile, which is the way isolation products come. So we converted them over to nonsterile products that were able to supplement what was available."
McGuire says he hopes hospital officials learn from the COVID-19 pandemic that they need to diversify their mix of PPE to include significantly more reusable PPE. This will help them insulate them PPE shortages from pandemics in the future. Click here for details.