O'Neil Named TRSA Operator Lifetime Achievement Award Winner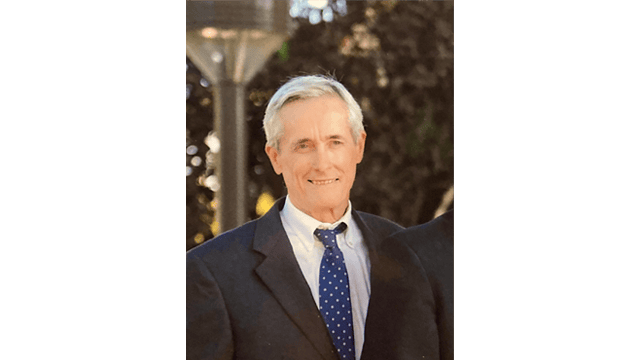 The Executive Committee of TRSA's Board of Directors recently voted to honor Brian O'Neil, president of California Linen Services, Pasadena, CA, with the association's highest honor, the TRSA Operator Lifetime Achievement Award. O'Neil will receive the award on Sept. 15 at TRSA's Annual Awards Dinner held in conjunction with its Annual Conference in Nashville, TN.
TRSA Chair Noël Richardson, president, Shasta Linen Supply, Sacramento, CA, noted that the Executive Committee's decision, "allows us the pleasure of extending a heartfelt thanks for Brian's service to the industry with the TRSA Operator Lifetime Achievement Award. This is bestowed in recognition of exceptional personal service to our industry and to the associations that serve our industry."
O'Neil, 80, has dedicated his entire life working in the linen, uniform and facility services industry, and continues to lead the staff at California Linen Services, where 20% of its employees have been with the company over 25 years and another 25% have been at California Linen between 10 and 25 years.
"Humble and soft spoken, Brian inspires others to become leaders within the organization and beyond," said Andrew O'Neil, Brian's son and general manager at California Linen. Andrew is the third generation to work in the family business. "My dad is also incredibly generous by sponsoring our employee's children's sports teams, company fishing trips, Dodgers' tickets, holiday parties, the list goes on and on. He is a staple in the community and respected by many industry leaders."
O'Neil has a lengthy track record of service to TRSA and the industry. He served on TRSA's Board of Directors from 2003-'09 and was the chairman of TRSA's Textile Management Committee from 2001-'03. O'Neil also served as the vice chairman of the Textile Management Committee from 1999-'01. California Linen Services is certified Clean Green and Hygienically Clean Food Service. Additionally, the company has sent employees to EMI, PMI and MMI to further their industry-specific professional development.
In 2018, California Linen Services received the Corporate Citizen's Award from the Pasadena Chamber of Commerce Board of Directors. This award recognized California Linen Services as a progressive, environmentally responsible company for more than 83 years. The company also received a commendation from the County of Los Angeles in recognition of services provided to the community for the benefit of all the citizens of Los Angeles.
For more information on the TRSA Operator Lifetime Achievement Award and to review past recipients, visit www.trsa.org/awards.