Pandemic Tactics: Roundtable to Focus on What's Working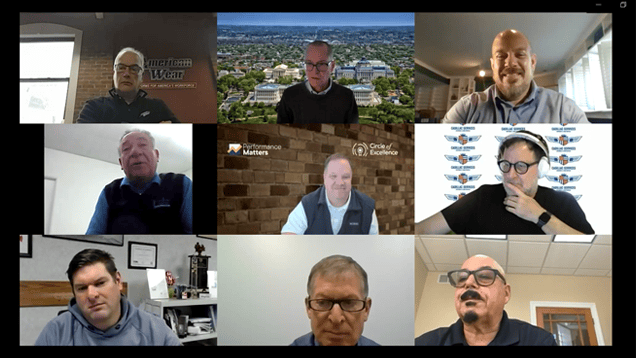 COVID-19-related discussion among uniform service companies has largely focused largely on validating recent experiences. How much revenue has returned? What are the impacts of supply and labor shortages? TRSA's Industrial, Uniform & Workwear Committee is looking for higher-quality interaction among operators in this segment of the industry, starting with the next TRSA Virtual Roundtable, Wednesday, Dec. 8, on Zoom.
Much conversation between industry peers has validated pandemic impacts and prompted operators to recognize the need to strategize to mitigate them. On this Roundtable, the committee will prompt participants to "tear off the band-aid" and discuss their mitigation tactics. The conversation will aim to elicit answers as opposed to merely identifying questions: more discussion of what has been done as opposed to what should be done.
Topics will include:
Selling in the pandemic: how forecasting and prospecting have been adjusted and greater flexibility practiced as customers hesitate to commit to uniform programs in the diminished labor market
Supply chain: given the difficulty of procuring and maintaining inventory compared with the months and years before the pandemic, steps that operators have taken to satisfy customers and control costs
Reducing employment: how operators have proceeded in the current economic climate with capital-improvement plans, investing to save labor through greater automation
Acquiring or divesting accounts: economic conditions that operators have encountered and decisions they have made as they pursue expanding or streamlining their businesses with these methods
TRSA Virtual Roundtables simulate the experience of attending TRSA's in-person CEO/Executive Roundtables, in which 20-30 participants typically discuss industry issues while sitting in a large hollow-square configuration of tables. Those face-to-face gatherings often are more interactive because participants liken the virtual equivalents to webinars. They can view them from their desks like a webinar; it's akin to listening to a lecturer in a classroom setting.
The committee hopes to replicate in virtual sessions the face-to-face interaction that occurs when sitting in hollow square by steering participants toward addressing solutions. For example, Wednesday's discussion should touch on how uniform service workforces have adjusted to supply-chain difficulties. Register here for this upcoming virtual event, set for 1 p.m. EST.