Paris Cos. and Stern Make Top 100 Lists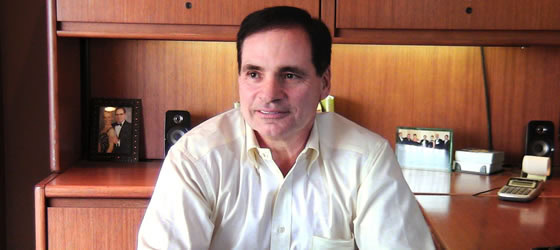 Paris Cos., DuBois, PA, and its President and CEO David Stern recently were recognized by Pennsylvania Business Central magazine as members of the Top 100 Organizations and Top 100 People in Central Pennsylvania for 2019, respectively, according to a news release.
Every year, Pennsylvania Business Central recognizes companies that are leaders in their chosen fields who bring new ideas, technology and services to their counties, as well as those who are spheres of influence. With the unpredictability of various markets and the ever-changing fiscal stability of the United States, organizations are chosen by having a proven track record of smart business practices and shrewd decision-making that can make all the difference in surviving unforeseen obstacles, the release noted.
Stern has led the company since 1973. Paris is one of the largest independently-owned linen, uniform and facility services companies in North America with a dominant mid-Atlantic presence concentrated in Pennsylvania, Ohio, New York and West Virginia. Paris provides textile- and linen-management services to hospitals and other healthcare organizations, as well as custom uniform rental programs and laundering services to industrial and commercial markets. The company has been headquartered in Pennsylvania since its founding in 1918 and services more than 3,500 customers throughout its territories.
As the industry has matured, Paris Cos. has adopted the appropriate technologies and processes to optimize efficiency and continually add value. Paris also remains steadfast in its commitment to providing textile services that meet only the highest standards of quality – keeping the company competitive and profitable. Paris defines a sustainable business as one that: practices environmental conservation, produces profits in accordance with value provided, observes efficient resource use and earns the esteem of its stakeholders. These guiding principles have made Paris Cos. not only a dependable supplier, but a responsible and loyal corporate citizen, providing growth in opportunity for community residents, genuine involvement, financial support and environmental stewardship.
Paris Cos. has more than tripled its employment over the last 22 years and has never imposed a single layoff, despite six national recessions since Stern took over the business. It is one of the top five employers in Clearfield County and in 2018, Paris Cos. celebrated its 40th consecutive year of revenue growth.