Paris Exec. to Senator: Tax Cuts Spur Investment!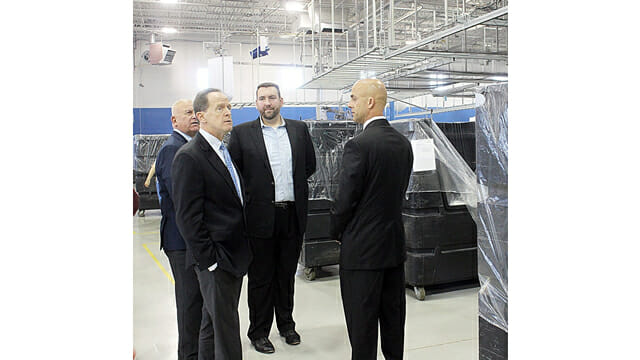 Paris Cos. recently hosted U.S. Sen. Pat Toomey (R-PA) at its DuBois, PA, Healthcare Linen Services facility for a plant tour and roundtable discussion on the impact of the recent federal tax reform legislation, according to a news release.
Pennsylvania has a rural population in excess of three-million citizens, and Toomey was particularly interested in how the lower tax burden on business was benefiting Paris Cos. and its rural Clearfield County home. Paris is one of the top-five private employers in the county. It also has an impressive record of 35 consecutive years of employment growth, and has never had a layoff, the release noted.
Jason McCoy, Paris CFO, attributed much of the company's 2018 performance to the 2017 Tax Cuts and Jobs Act and its positive impact on overall economic growth and employment. It also helped justify significantly increased capital investment. "Money previously sent to Washington is now being used to make us more efficient and competitive," McCoy said.
To read more about Sen. Toomey's visit to Paris Cos., click here and here.