Part 2: Laundry Start-Up Procedures – Tips and Guidance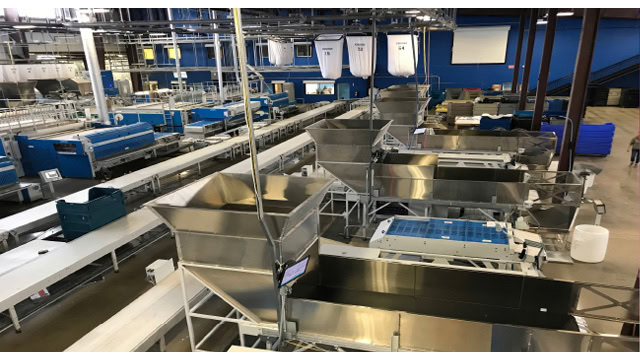 Second in a Two-Part Series
As companies finalize plans to reopen plants in the coming weeks, a group of industry suppliers have offered tips on startup procedures aimed at bringing plants back online quickly and safely with quality processing. Supplier companies that contributed to the second installment of this two-part article include:
JENSEN USA
Tunnel
Perform proper maintenance on equipment (see manual)

Turn on power and utilities
Check air and steam supply for condensate and drain if necessary
Fill tanks and double drum sections with water, then steam up
Run tunnel with program 0 – empty pockets for 10 mins and verify level switches/sensors, water flow, etc.
Press

Perform proper maintenance on equipment (see manual)
Turn on power and utilities
Check press cushion for damage and proper diameter. If damaged, replace. For correct diameter, see manual
Check oil reservoir and hydraulic oil for contamination
Operate press in manual function. Lift ram, basket, run belt motor
Run empty cycles via manual operation
Shuttle/Conveyors (via compound control)
Perform proper maintenance on equipment

Turn on power to CC, make sure all external disconnects are turned on
Operate equipment in manual operation
Check belts for proper tracking, shuttle stop prox (what does this word mean?) switches for proper function
Check photo eyes for functionality
Dryers (part of compound)

Perform proper maintenance on dryer (see manual)

Turn on power to dryers/compound control
Operate dryers in manual operation
Run a short dry cycle with an "empty program" 5 mins min/max dry time, Inlet 300° F/Outlet 150° F, P values 4 for inlet/2 for outlet.
Once all equipment performs to satisfaction, return to normal operation with product. DON'T rush to return equipment back to operating conditions. BE careful, so you don't damage the equipment or your processed linen.
Flatwork equipment start-up procedures
Feeders, Folders and Small-Piece Equipment:
Check for quality of air supply and excess moisture in pneumatic system before cycling main regulators
Check condition of air lines.
 Kannegiesser ETECH
As laundry executives begin the process of reopening plants in line with the anticipated loosening of COVID-19-related closures of hotels, restaurants and other service businesses, the staff at Kannegiesser ETECH are providing assistance through a "virtual" edition of their Spring Service Seminars.
Unfortunately, the pandemic forced the postponement of the company's live seminars that previously were scheduled to take place this month in Minneapolis. Instead, since the need for expert input on maintenance issues is as robust as ever – especially as companies prepare to reopen plants – Kannegiesser ETECH is presenting these seminars in an online format on the same dates that they were originally scheduled:
Rail Systems
May 5
9 a.m. – 11 a.m. – Network and Communications
1 p.m. – 3 p.m. – eVue Controls
May 6

9 a.m. – 11 a.m. – eVue Metrics
1 p.m. – 3 p.m. – Production
Wash & Dry
May 12
9 a.m. – 11 a.m. – Communications/Electrical Drawings/Controls
1 p.m. – 3 p.m. – PowerTrans+
May 13
9 a.m. – 11 a.m. – PowerPress
1 p.m. – 3 p.m. – PowerDry
Flatwork & Finishing
May 19
9 a.m. – 11 a.m. – IBT/X6M User Interface
1 p.m. – 3 p.m. – Feeders EMT/EMH
May 20
9 a.m. – 11 a.m. – Ironers Gas
1 p.m. – 3 p.m. – Folders CFM/RFS/XFM
Each class includes two hours for training and Q&A sessions. Questions are welcome on any of the systems covered in the virtual seminars. Submitting questions in advance will help the instructors build the agenda. Questions could address maintenance, production, process or parts. Instructors will answer as many questions as time allows. Attendees should e-mail questions to Darrin Smith at darrin.smith@kannegiesser-etech.com.
Attendees can use the same e-mail address to register for the virtual seminars. Registrants should provide the following information:
Attendee(s) Name:
Company:
Email:
Which training session (s)/date (s) you would like to attend:
Questions for instructors:
Any laundry that has eight or more attendees, please contact Smith to discuss setting up a private online training session. All registered attendees will receive a Zoom online meeting invitation. Anyone with questions can either email Smith at the address above or call during regular business hours from 8 a.m.-5 p.m. (CDT) at 612.722.1366.
Lavatec Laundry Technology Inc.
Boiler Room: Restart boiler and hot water heaters – Make sure boiler blowdown is done to remove any residual or settling due to long shutdown. Verify that boiler chemistry and softeners are back online. All air compressors are operational and air dryer is removing any possible water, if lines were not blown out during shutdown.
General: Observe all seals and have seal kits for most of your water/pneumatic seals. They may have dried out and become ineffective during a prolonged shutdown. Be prepared to replace many when plant is back up and operational.
Sorting: Verify if sort system and rail is automated that no "ghost bags" are present. Wipe down all of the rail system and verify that all switches, lifts and gates are operating correctly. Clean and wipe down the sorting belt.
Washroom: Run a load of washers/tunnel empty or with rags. Often water lines may have internal rust from sitting, if all lines were not drained on shutdown. Check all chemical drums and make sure all pumps and water flushes are primed to pump chemicals. Depending on the length of the shutdown, have chemical vendor verify bleach concentration.
Dryers: Test fire all dryers once the gas is turned on from main header and local at the machine. Verify dryer flames are trimmed to most efficient burn. Verify that all lint collectors are clean and operational.
Flatwork: Heat ironer chests up to operating temperature, run cleaning cloth through to remove any dust/debris that settled. Properly wax ironer, which may require more than normal wax after sitting for weeks or months. Double check all folder and feeder belts are at the proper tension. Hopefully, during shutdown, the chest was protected, and the roll exhaust was cleaned of wax.
Trucks: If transport vehicles were sitting idle for a long time, make sure all tire pressures are correct, trucks are all properly maintained and ready for the road. Verify the operation and hydraulics of all lift gates.
Office: Have office staff prep the billing system and make sure all systems are up and running and ready to prepare the first day's orders. Have staff contact customers, to see which are open and ready to make their first order. Operating times may have changed due to their shutdown.
Employees: While any prolonged shutdown is stressful on a company, a large effort should be made to welcome back staff, with almost a grand re-opening-scale celebration. Maybe offer a kickoff breakfast or luncheon to signify that the plant survived the great COVID-19 pandemic of 2020. It should also include an update from ownership on the plan to return to business as usual.
 Pellerin Milnor Corp.
 After an idle period, there are many procedures that can be implemented to ensure a smooth plant start up.
Tunnel System:
Make sure the batch washer is empty and that fresh water flushed through it with no chemistry … like running empties should be enough. If you have floats for level controls, clean the floats off with a hose. Flush any debris out into the tunnel flow and allow that to flow downhill out of the machine. Any debris that may have dried inside will get like concrete and could cause issues on restarting.
Clean any screens on tunnel washer tanks. It would be best to drain and hose out those tanks, too.
Clean out the extraction device water recovery tank and drain it to the sewer. Hose out the extraction-device tank and any debris. Clean any pump inlet screens and rinse into the sewer or trash.
Fire-Suppression Systems on Dryers:
Test the fire-suppression system through the normal test procedure to ensure proper automatic operation.
Mechanical room and water recycling storage tanks:
Any tanks in the laundry holding recycled water should be hosed out and drained. Check with the manufacturer of the system for detailed explanations.
Washer/Extractors:
For washer/extractors, depending on brand and age, some may have six months of battery backup (supercaps) onboard. Some newer models use flash memory and have no battery. But, for those with older processor boards and external batteries, it may be best to leave the power on. If you turn off the machines for extended times, older batteries may lose charge and thus corrupt memory. It is a good time to turn on machines and know if you have a problem before production starts. We suspect that some batteries will require replacement. Now is the time to find out.
Any float style-level systems should be flushed and cleaned before restarting.
Electronic transducer-based level controls may have debris in the inlet tubing which has now dried. Clear these tubes if needed.
Some machines may use gaskets that have since dried out due to downtime. These should swell with use, so do not overreact to gasket leaks, at least not yet.
Contact the manufacturer for the specific models you may have. But, turn on the machine now before you actually need to restart the business to know your current situation.