Pellerin Milnor Recognizes Sales Leaders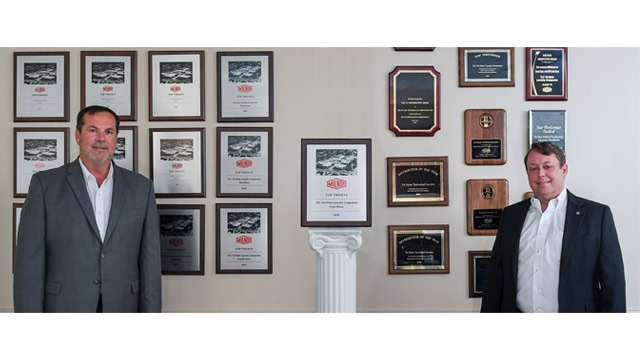 For more than 70 years, Pellerin Milnor's dealer network has provided sales and service support to Milnor customers around the world. The company recently recognized its top dealers for machinery sales in 2019, according to a news release.
TLC TriState Laundry Co., Valdosta, GA, recently was awarded first place for machinery sales amongst Milnor's worldwide distributor network in 2019.
"Pellerin Milnor's strong distributor network is one of the cornerstones of our success," said Rick Kelly, vice president of sales and marketing for Pellerin Milnor. "TLC TriState's achievement for the highest machinery sales for 2019 is well deserved. TLC TriState's results are a testament to the value they provide to their market by offering our industry-leading products, solutions and strong service support."
Rounding out the top five dealers for the 2019 machinery sales year include (in order):
Pellerin Laundry Machinery Sales Co., Kenner, LA
Western State Design, Hayward, CA
Yankee Equipment Systems, Barrington, NH
Steiner-Atlantic Corp., Miami