Prudential President Earns TRSA Operator Lifetime Achievement Award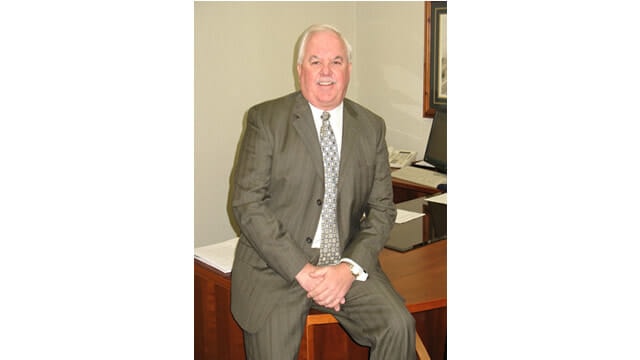 The Executive Committee of TRSA's Board of Directors recently approved the nomination of Tom Watts, president, Prudential Overall Supply, Irvine, CA, to receive the association's highest honor, the TRSA Operator Lifetime Achievement Award. Watts will receive his award during the Annual Awards Dinner on Sept. 19, in conjunction with TRSA's 106th Annual Conference in Boston.
Watts' 44-year career at Prudential had an even earlier, informal start when his father, Mel, a Prudential route salesman, requested the aid of his young son in the challenging task of making deliveries following a major California earthquake in 1971. By 1975 the younger Watts was beginning his own career as a Prudential route sales trainee. Advancing through various roles that created the opportunity to understand the business better and broaden his knowledge base, Watts has now been Prudential's president for the past 20 years. Founded by the Clark family in 1932, Prudential employs a staff of 1,850-plus people in 35 locations throughout the United States.
TRSA Chair Jim Buik, Roscoe Co., noted that the Executive Committee's decision, "Gives us tremendous pleasure to recognize Tom's contributions and support of the linen, uniform and facility services industry with the TRSA Operator Lifetime Achievement Award, bestowed only upon professionals in recognition of their exceptional personal service to our industry and to the associations that serve the industry."
Watts is a longtime, active member of TRSA who has served in many capacities and is a current member of its Board of Directors. He is a 1989 graduate of TRSA's Executive Management Institute (EMI) and a regular attendee and contributor to many of TRSA's professional-development programs. Prudential Chairman of the Board and CEO Dan Clark nominated Watts for this honor, citing his qualities of honesty, integrity and industry knowledge as key factors that have allowed him to succeed not only as a mentor and teacher to his employees but also in the setting and accomplishing of goals that have allowed Prudential to achieve outstanding growth during his term as president.
To learn more about the TRSA Operator Lifetime Achievement award and review past recipients, visit www.trsa.org/awards.