R.W. Martin Announces a Pair of New Hires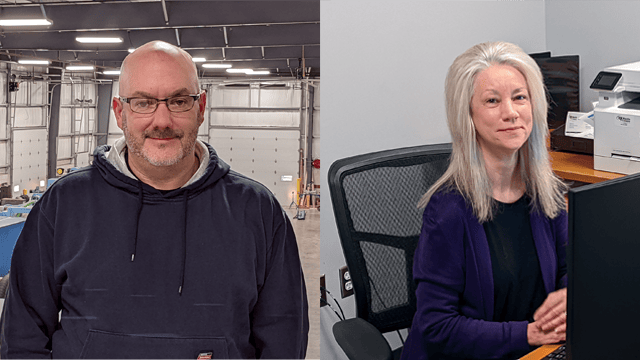 R.W. Martin Co., Kent, OH, recently added Colin Garner and Tamara McBride to its staff. Garner joins the R.W. Martin team as an industrial machinery technician, while McBride will serve as an accounts receivable specialist.
In Garner's role as an industrial machinery technician, he will repair, maintain and tune industrial machinery, including production machinery and finishing equipment for the commercial textile processing industry. Garner has 25 years of experience in machinery maintenance and repair for commercial textile processing, and is skilled in the troubleshooting, repair and testing of electrical, pneumatic, hydraulic and water systems. He attended Stark State College in North Canton, OH, and completed the Maintenance Management Institute (MMI) provided by TRSA.
McBride is responsible for managing all accounts receivable and customer billing functions, as well as creating equipment proposals and initiating job orders for the company's commercial textile processing customers. McBride has extensive experience in account management, coordination and estimating, including experience as an accounts payable clerk, shipping clerk and purchasing agent. Her strong organizational and interpersonal skills will help to ensure timely and accurate customer billing and the support of other administrative functions at R.W. Martin Co., the release noted.