R.W. Martin in Final Phase of HQ Move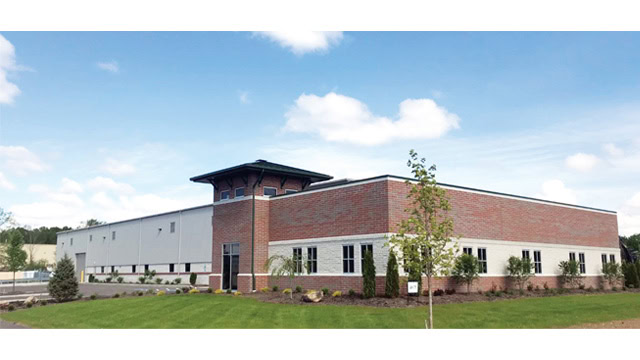 R.W. Martin Co., a provider of new and pre-owned industrial plant equipment and remanufacturing services for the textile care industry, is completing the final phase of its transition to a new headquarters earlier than expected. The strategic move to the Carmen Industrial Park, located at 4675 Mogadore Road in Tallmadge, OH, stems from the company's unprecedented growth in the last five years and underscores its commitment to remaining in Portage County (near Akron), according to a news release.
The company will now operate solely out of its new 34,000-square-foot, state-of-the-art remanufacturing facility constructed in 2018, with the corporate office scheduled for completion in November 2019. The 6,200-square-foot office expansion, originally slated for completion in 2020-'21, was fast-tracked to accommodate the company's growing sales, marketing and customer-service operations.
The new space reflects the company's innovative culture as it strives to be a great place to work, the release said. The sustainable, contemporary workplace features technology-enabled conference rooms and offices where teams can collaborate with customers, partners and staff both remotely and face-to-face.
"The efficiencies gained by having our shop, parts, sales and administrative teams together is another piece of the new business model that ensures R.W. Martin's growth going forward," said Chip Ottman, company president. "Today's markets demand quick information and faster order turnaround. The centralized operation concept was implemented with those demands in mind."
R.W. Martin's operations previously occupied a remanufacturing facility in Ravenna, OH; various warehouse spaces in the Kent/Ravenna area; and a 9,500-square-foot main office located at 310 Park Avenue in Kent's historic West River neighborhood that has served as the company's headquarters for 51 years.
The new facility was designed by David Pelligra & Architects Inc. of Cuyahoga Falls, OH, and construction was performed by Campbell Construction Inc. of Wooster, OH. Paul F. Keller Construction of Stow, OH, is managing the new office construction.