Recruitment Aid: TRSA Reopening Tour Interview Highlights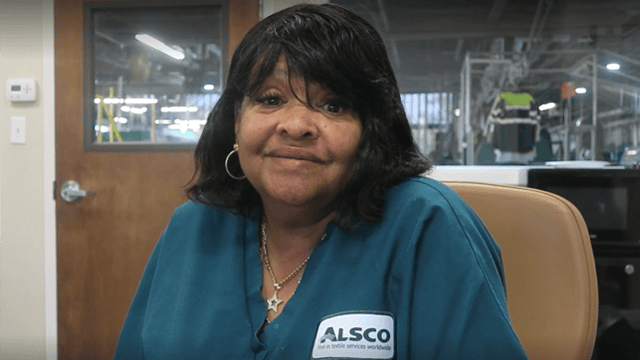 To help support recruitment and retention of employees, TRSA has unveiled a new resources webpage featuring interviews with members' managers and staff. They offer testimony on what makes their companies great places to work. Members are encouraged to review the videos in strategizing for workforce development and show them to prospective hires.
These interviews were conducted over the past 14 months during TRSA's Reopening Tour, which documented the industry's steadily advancing recover from the COVID-19 pandemic. In five separate 1–2-week trips, TRSA staff traveled nearly 8,000 miles in the air and on the road to U.S. states and cities where member companies are most abundant.
The interviews feature veteran employees, newcomers and individuals in the middle: employees who came to the industry in recent years and stayed through the pandemic or returned after furloughs. All benefited from the fact that their jobs support critical infrastructure from healthcare to food processing, manufacturing, logistics and other essential industries. Life had improved dramatically for those who had come from difficult backgrounds, including homelessness, incarceration and single parenthood.
They testified as to how they had benefited from flexible work schedules, good pay, teamwork and camaraderie. Leading up to the pandemic (and for some, during and after), their chances for promotions increased amid rising work volumes that developed thanks to their companies' aggressive sales and service efforts.
The employees that appear in the videos come from following companies:
Alsco, Inc.: Naples and St. Petersburg, FL and Indianapolis
American Wear Uniforms, East Orange, NJ
Aramark Uniform Services, Vernon, CA
Cooperative Laundry, Kearny, NJ
Crown Linen LLC, Orlando, FL
Falvey Linen Supply, Springfield, MA
Health Mats, Chester, PA
ImageFIRST, Lakeland, FL
FDR Services, Hempstead, NY
Magic Laundry Services, Montebello, CA
Morgan Services, Cleveland, OH
Gold Coast Linen Services, West Palm Beach, FL
Plymate Inc., Shelbyville, IN
Prudential Overall/Cleanroom, Nashua, NH
Sacramento (CA) Laundry Co.
Single Source Plus, Bellmawr, NJ
Textile Care Services, Rochester, MN
Also on the webpage are sections featuring links to articles in the Textile Services magazine archive (requires TRSA member logon and password). These articles advise readers on:
Recruiting teachers as sales personnel
Adapting customer-development models to boost staff retention
Scouting talent: referrals, refugees and "special needs" prospects
Energizing interview practices by focusing on teamwork
Another section of the page features white papers; initially, two from consultant McKinsey & Co., on meeting workers' psychological needs and winning back employees who have departed voluntarily.
TRSA would welcome your ideas and suggestions for additional content for the new page: contact TRSA's Ken Koepper, 540.613.5110.