Regent Apparel Marks 100th Anniversary
Regent Apparel, South San Francisco, CA, is celebrating its centennial year of serving the linen, uniform and facility services industry. The company, which is now in its fourth generation of family management, is the oldest uniform supplier to the industry that has remained under continuous family ownership, according to a news release.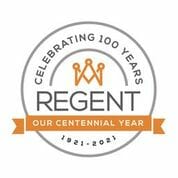 Throughout its 100-year history, the company has thrived despite the backdrop of events such as the Great Depression, World War II, the Great Recession and now the COVID-19 pandemic. Regent tackled the challenges of 2020 head on by continuing to diversify its product offerings to meet customer demand.
"Our integrated supply chain has allowed us to maintain flexibility and adaptiveness to meet our customers' needs, which is especially important in an uncertain global economy," said John Miller, the founder's grandson and Regent's current CEO. He also credits both Regent's customers and its commitment to family values as the secret to its success. "Growing up in this business has taught me that at the end of the day, everything is about improving the experience of the people we serve," Miller said. "We are always trying to improve for our customers and make it easier for them to operate their business by being a reliable supplier that can meet their evolving demands."
Brothers John and Isadore Miller started the family business renting uniforms to San Francisco's restaurants out of a single laundry cart. Well before globalization, they recognized the need for a reliable garment supplier and Regent was born in 1921 when John set up a sewing facility in San Francisco to manufacture waiter's coats and other restaurant apparel. The brothers continued to expand their operations and Isadore went on to establish California Linen in Oakland, which remained a long-term customer of Regent until it was sold in the 1990s.
Today, Regent is drawing on its longstanding history as it innovates for its next hundred years of operation. "The past year has brought workplace safety to the forefront and quality uniforms are an integral part of that conversation," said Regent Vice President Kelly Starman, a member of the fourth generation of family leadership. "We are focused on adding new products that are made out of sustainable, durable materials and that meet the needs of tomorrow's workforce."