Registration Close Imminent for Oct. 12-13 Virtual Roundtables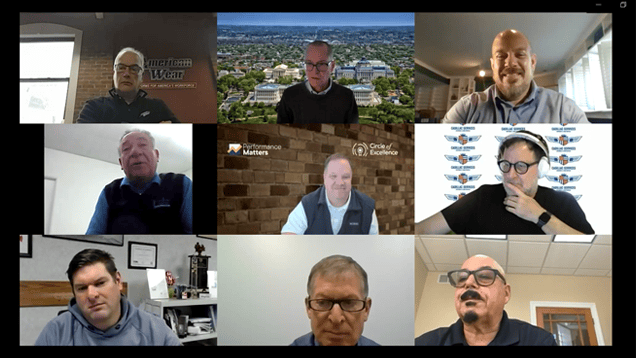 Take an hour to meet with the best contacts to get ideas for performance improvement by participating in a TRSA Virtual Roundtable on Wednesday, Oct. 12 or Thursday, Oct. 13. These customer-industry market-specific events will emphasize information-sharing by industry executives and managers in small-group discussions of today's most pressing operational challenges.
Registration will close for both events on Tuesday, Oct. 11. Virtual roundtables are free for TRSA members.
Register here for the Oct. 12 F&B/Hospitality roundtable, featuring these discussion topics:
Here Come the Robots. What your industry colleagues believe about the next generation of automation and what manufacturers are on the verge of delivering.
Too Much or Too Little Service. Who's built a team with the personalities and skills to go the extra mile when customers truly need it and can put on the brakes when faced with unreasonable demands.
Your People are Better than Theirs. Lessons learned by linen suppliers in the COVID rebound about how business owners look to outsourcing because they don't have enough people to get the job done.
Register here for the Oct. 13 Industrial/Uniform roundtable, focused on chief concerns related to inflation:
Strategies for Soaring Energy Prices. Faced with no alternative in the short run other than to pay what utilities charge, how operators are increasing efficiency, plus an explanation of what must happen in energy markets for an eventual leveling or decrease of industrial user prices.
Solutions to the Labor Dilemma. Beyond breaking through the ceiling on wages, the consensus view on the most effective tactics for finding workers who will become more productive and remain.
Mitigation Tactics for Choked Supply. COVID-proven practices for finding alternative suppliers, prompting customers to accept alternative products, cost-effectively maintaining larger inventories and more.
This roundtable will briefly present the TRSA Industrial Toolkit. This free-to-members document helps industrial/uniform/workwear operators build graphics, emails, social media ads and print promotion to portray their company as meeting industrial customers' needs for durable textiles that provide safety and enhance corporate images.
Also on the agenda: an inflation forecast from Robert W. Baird & Co., our industry's leading investment analyst.
Questions? Contact TRSA's Director of Member and Industry Relations Ken Koepper at 540.613.5110.