Rentwear Gets Enviro Award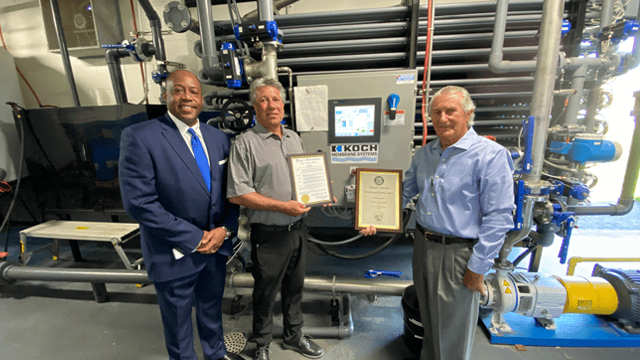 TRSA operator member Rentwear Inc., North Canton, OH, recently received the Canton City Mayor's Award for Environmental Quality Control in 2020, according to a news release.
Rentwear received the award because of the company's Koch Membrane wastewater treatment system. The system filters Rentwear's wastewater, making it suitable for entering the city's sewage system free of harmful chemicals, grease and grime.
"We understand the environmental impact of our industry so it's important that we do our part to ensure that the wastewater in our community is properly treated and does not pose a risk to the places where we live and work," said Chris Clay, vice president of production at Rentwear. "Being recognized for our environmental impact is humbling. We don't just work in this community; we live here too. It's important that we take the appropriate measures needed to keep our water safe. We're grateful to our team members and partners at Koch Membrane who spent long hours working to make sure we got this right. Thank you to everyone who had a hand in making this system work the way it's supposed to."
Deputy Mayor Fonda Williams read the decree while IWD Supervisor George Rohde presented the plaque.