Ricci Discusses TRSA Donations
TRSA's decision to cancel its Annual Conference in Miami due to Hurricane Irma, and give attendees and sponsors the option of turning their fees into donations for disaster relief in both Florida and Texas (Hurricane Harvey), recently was profiled in an association publication.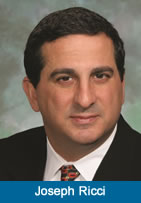 Associations Now spoke with TRSA President & CEO Joseph Ricci about the thinking that went into making the decision. After the event was canceled, registered attendees and sponsors were allowed to request refunds, but also were given the option to donate all or a portion of their registration and sponsorship fees to local charities. "We wanted to be able to pump some of that money back into the local community, so it can be put to good use," Ricci said. "We offered members a refund, but more than half of them decided to donate all or a portion of their fees."
TRSA members have donated $125,000 to hurricane relief efforts thus far. In addition to the funds collected, TRSA also donated several hundred Annual Conference welcome boxes featuring water bottles and nonperishable food to homeless residents in South Florida.
To read the full article, click here.