Ricci Pens Article on Laundry Hygiene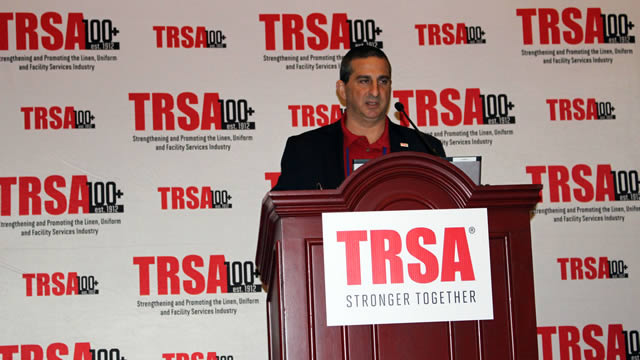 TRSA President & CEO Joseph Ricci recently wrote an article on the importance of proper hygienic practices by laundry operators. The article, titled "Factoring Laundry Hygiene in Risk Reduction," was published online by American Cleaning & Hygiene, a publication for executives in the commercial and industrial cleaning and hygiene industry.
In the article, Ricci notes the importance of quantifiable measures for the cleanliness of textiles and how TRSA's Hygienically Clean certification has helped prove to executives such as healthcare infection prevention and environmental services professionals that the already small risk of linen compromising their operation's cleanliness is being reduced as much as possible by laundry providers. In addition to a Hygienically Clean Healthcare certification, TRSA also offers Hygienically Clean certifications for Food Safety, Food Service and Hospitality.
To read the full article, click here.