Ricci Pens Article on 'Green' Hotel Practices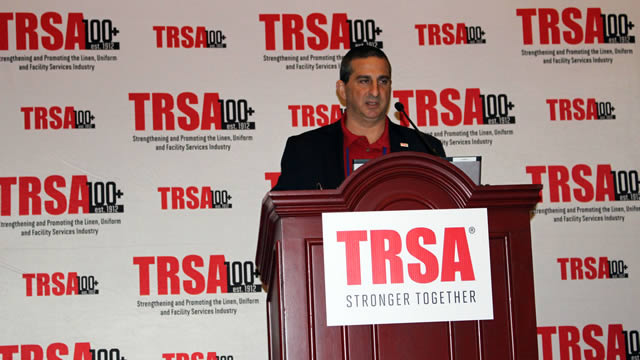 TRSA President & CEO Joseph Ricci recently wrote an article titled "How Linen and Laundry Choices Influence Hotel Sustainability" for Hotel Executive, a business publication for hotel owners and operators, including senior executives, directors, managers, investors and developers.
The article discussed in detail TRSA's certification programs such as Clean Green, as well as research from its recently released Lodging Linen Loss Reduction Guide and Benchmarking Study and life-cycle analysis studies of hospitality and food-and-beverage textile goods, comparing the benefits of using reusables vs. disposables.
Ricci's article also highlights insights from hospitality operator and TRSA member Crown Linen LLC, which recently gave TRSA members an in-depth tour of its newest facility in Fairburn, GA, in the Atlanta suburbs.
To read the full article, click here.