Salt Lake City Operator Upgrades Plant with New Lavatec Equipment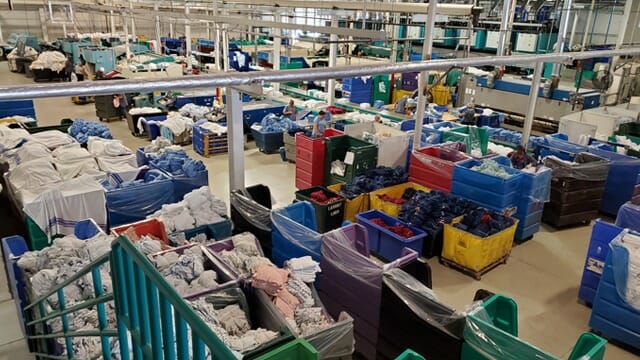 Textile Care Services (TCS), a healthcare laundry operation with a longtime presence in Salt Lake City, recently installed new Lavatec equipment that has helped the company process an influx of new business, including a five-year contract from the University of Utah to handle six million pounds of linen annually, according to a news release.
In the first three months of 2021, the company has seen a whirlwind of activity. Rick Taft, the owner of TCS, converted a large healthcare customer-owned goods (COG) customer to a rental agreement of approximately four million pounds annually. The deal took effect in mid-February, two weeks after he closed a $5.5-million real estate transaction on his facility's property.
Taft has since purchased 350 new hampers to handle the new business, and is in the process of adding bar codes to all of the company's 2,500 hampers to more efficiently track locations. This is on top of other major purchases, including two new trucks for his fleet to service rural hospitals and other facilities within a 75-mile radius of Salt Lake City. He also bought a new OLMA folder, a new auto-bagger to improve productivity and reduce touch points on the linen they deliver to the hospitals, and a new air compressor system with a high-efficiency rating.
Taft linked these investments to the new business wins that resulted from his decision to move ahead with installation of the Lavatec equipment, the release noted. The acquisition included a new press and tunnel system, new gas dryers, a press discharge conveyor and discharge conveyor system, and a two-tiered shuttle system. He's projecting laundry volume to increase from nine million to 15-million pounds this year, making TCS Utah's largest laundry operation, according to the release.
To read the full release, click here.