Shanghai Show Opens with Fanfare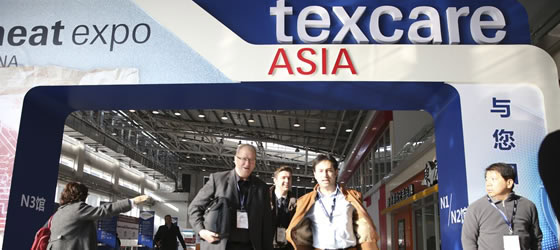 Texcare Asia, one of the best-known trade shows for linen, uniform and facility services companies in the Far East, opened on Sept. 27 for its biennial exhibition in the Shanghai New International Expo Center in China.
"Texcare Asia plays a vital role as the one-stop platform for industry peers to grasp these opportunities by introducing the products, innovations and topics which are in line with the very latest trends," said Richard Li, general manager of Messe Frankfurt (Shanghai) Co. Ltd.
The show, now marking its 20th anniversary, runs through Friday, Sept. 29. This year's event is expected to be the largest in Shanghai to date, according to a news release. Texcare Asia offers attendees 20,000 square meters (215,278 square feet) of exhibit space with 171 exhibitors from 23 countries. Exhibitors include Ecolab, Vega, Lapauw, JENSEN, Kannegiesser, Girbau and others. The show is expected to draw some 11,000 visitors from around the world to see cutting-edge technology, machinery, textiles, software and systems, the release said.
The show will offer more than 30 educational sessions as well. Topics include "smart and green laundry solutions" for hotel and institutional or industrial laundries, plus workshops on radio frequency identification (RFID) technology and more.
TRSA President and CEO Joseph Ricci is also attending the show. His agenda will include meetings with Chinese laundry operators to discuss the Hygienically Clean certification program and how its approach could help monitor and minimize microorganisms in the laundry process. Watch for follow-up coverage of these talks. Click here for background details. Click here for more on Texcare Asia.