Social Media Videos to Aid HR with Recruitment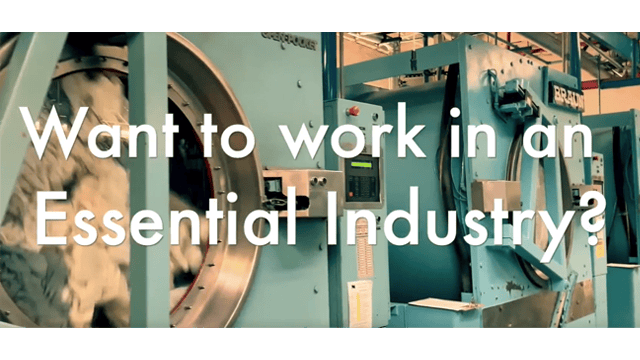 The TRSA Marketing Committee has developed three 15-second videos that operator members can use on social media, company websites or job search sites to help with promoting open positions at their plants.
The committee surveyed plant human resources (HR) managers first to find out what positions they were recruiting for most often, and 94% stated plant positions. When asked what resources would help with recruiting, the top answers were videos of job descriptions and social media graphics. The objective was to give HR managers video assets that they can customize for their plant and increase awareness about employment in the laundry industry.
The videos, entitled Steady Job, Career Advancement and Essential Industry, each use the same short video clips but vary with upbeat music and focus on specific employee benefits and hooks like, "Want to work in an essential industry?" or "Looking for a job where you can move up?" Images and copy were selected to promote a job in commercial laundry, regardless of market segment.
Members can download a zip file to get access to the three editable videos or three non-editable videos. The editable version allows someone with basic video editing skills to change copy or music. The non-editable gives members easy access to add their logos and URL.
These assets are available for all operator members free of charge and can be found here.