Spin Linen Celebrates 90 Years of Service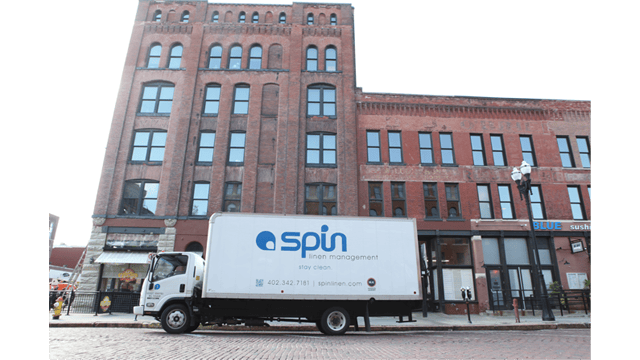 Spin Linen Management recently announced that 2022 marks the company's 90th anniversary. Spin Linen is a family-owned and operated independent business based in Omaha, NE.
The company provides linen rental services to key industries throughout the Des Moines, IA, area, as well as Omaha. Spin Linen was founded by Gus and Vic Shiro in 1932, and they expanded the business to include linen supply in the 1960s. In 1979, Dell Ringling purchased the business with his father-in-law, continuing to grow the company's products and reach. In 2005, Del's daughter, Angie, bought the company from her father. Since then, Spin Linen now services more than 700 customers, the release noted.
"This has been a heck of ride for myself and my family!" said Angie Ringling, president/owner of Spin Linen. "We feel so blessed to be able to serve this community for so many years. We truly have some of the best customers and partners a company could ask for. Myself and the team are really looking forward to bringing this company into the next generation as the only local linen company in Omaha."
For more information, visit Spin Linen online at www.spinlinen.com.