Standard Textile Names New President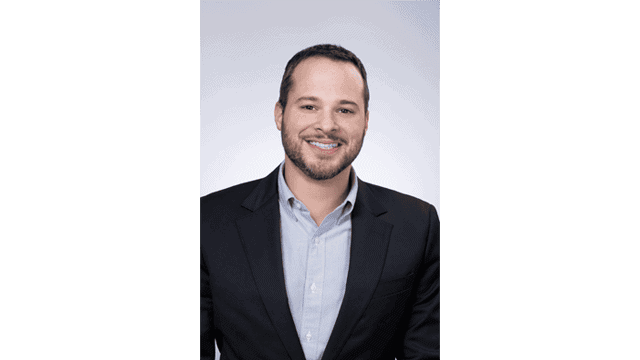 Standard Textile Co. Inc., Cincinnati, recently announced that Alex Heiman will assume the role of president. Alex succeeds his father, Gary Heiman, as the fourth-generation president of Standard Textile. Gary Heiman continues to serve in a leadership role at Standard Textile as chairman and CEO, according to a news release.
"As I enter my 35th year leading Standard Textile, I'm proud to continue in my father's and grandfather's footsteps by appointing my son Alex as President," Gary Heiman said. "Alex's aptitude for leadership, his humility and willingness to learn from others, his forward-looking mindset and his deep respect for the ideals that were first put in place by my grandfather are all reasons I can proudly and with confidence pass on the presidency role to my son."
Alex has held numerous leadership positions since joining Standard Textile, including serving as vice president of strategy, overseeing the human resource function and leading the healthcare business unit. Alex is a graduate of Colgate University and holds an MBA from Duke University's Fuqua School of Business.
"I'm deeply honored by Gary's decision," Alex said. "The legacy that my parents, grandparents and great-grandparents have created through almost a century of tireless work is humbling to say the least. We will build upon that legacy and take this company to the next level."
Standard Textile was founded in 1940 by Charles Heiman, a German immigrant who had been incarcerated in the Dachau concentration camp. Charles escaped the concentration camp and settled in the United States where he started a small linen-distribution company out of the family's third-floor apartment in Cincinnati. Charles' son, Paul, later expanded the company by specializing in healthcare textiles. After building the company's first manufacturing operation in Arad, Israel, Gary assumed the role of President in 1988 and continued to expand the company's global manufacturing and distribution infrastructure.
Gary said that, "As chairman and CEO, I will continue building relationships with strategic customers and partners both domestically and globally and advise on product development and manufacturing."
Alex assumes the role of president immediately and will lead all North American business units as well as marketing, human resources and innovation.