Standard Textile Recognized as a U.S. Best-Managed Company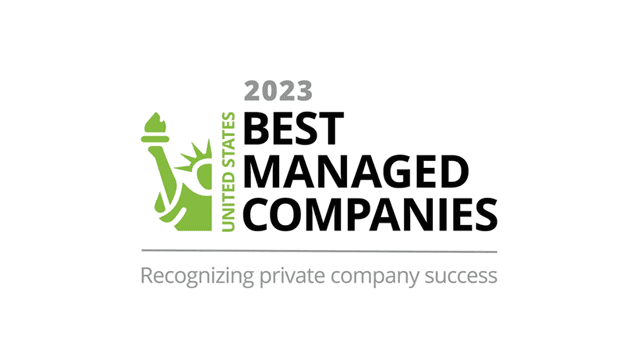 Standard Textile, Cincinnati, recently was selected as a 2023 U.S. Best Managed Company. Sponsored by Deloitte Private and The Wall Street Journal, the program recognizes outstanding U.S. private companies and the achievements of their management teams.
The 2023 designees are U.S. private companies that have demonstrated excellence in strategic planning and execution, a commitment to their employees and the fostering of a dynamic culture, as well as strong financials. Designees propelled their businesses forward and remained true to their purpose and values by investing in their staff, creating advantage through digital transformation, taking measurable action on sustainability, and demonstrating their commitment to diversity, equity and inclusion.
"We're incredibly honored to be named one of the nation's Best Managed Companies for a third consecutive year," said Alex Heiman, president of Standard Textile. "This recognition reflects the collective efforts of every individual in our organization and reaffirms the ideals upon which Standard Textile was founded. After more than 80 years in business, we remain committed to helping build a better standard of life, whether through the innovations and services that support our customers or through the programs and donations that impact our communities. I'm so proud of our One Standard team."
Applicants are evaluated and selected by a panel of external judges focused on assessing hallmarks of excellence in four key areas: strategy, ability to execute, corporate culture and governance/financial performance. They join a global ecosystem of honorees from more than 46 countries recognized by the Best Managed Companies program.
U.S. designees for the Best Managed Companies program are privately held companies that have revenues of at least $250 million. For more information, visit www.usbestmanagedcompanies.com.