Strategic Planning: Emphasis on Industry Promotion, Strategic Partnerships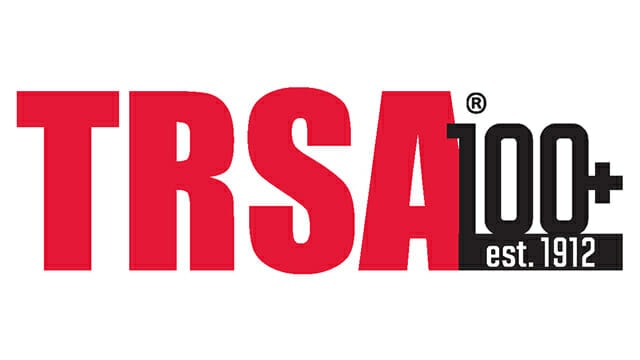 The TRSA Strategic Planning Committee, comprised of a diverse range of linen, uniform and facility services industry executives, met in Chicago on June14 to review organizational progress toward metrics-driven initiatives supporting the organization's Vital Few Objectives (VFOs).
These include the following:
Advocacy – Promote and Protect
Facilitate Communications
Increase Member Satisfaction
Retain and Grow Membership
Increase Certifications Awareness
Financial Objectives
The committee provides guidance to the board of directors regarding opportunities to improve member value. Led by TRSA Vice Chair Jim Kearns, Alsco, the committee participated in an environmental scan process, reviewing research and analysis of the industry and association challenges. In addition, the committee reviewed TRSA's strategic plan including initiatives and metrics including:
Systems integration leveraging technology to improve member engagement and target communications
Proactive advocacy at the local, state and federal levels to increase the use of reusable linens and uniforms
Promoting the industry's value propositions of image enhancement, cleanliness and sustainability to customers and consumers
Knowledge development and sharing to increase the resources and information available to members
Supply chain and environmental sustainability by highlighting the advantages of reusable vs. disposable products and the industry's commitment to Environmental, Social and Governance (ESG) issues
Communications and networking to facilitate increased information-sharing through in-person and virtual events, as well as print and electronic communications
Employee engagement resources to help members improve their ability to recruit and retain employees focusing on role as essential services, job stability and growth opportunities, and environmental stewardship
Improving certification administration and communications, as well as increasing awareness with customers and consumers
Expanding association engagement to increase regional advocacy and represent TRSA diverse membership of independent, regional, national, and international operators and supplier partners
Based on the review and discussion, the committee recommended continued investment in promoting the industry to customers emphasizing hygiene, image enhancement, and environmental and supply-chain sustainability; increased development of strategic partnerships to improve recruitment and employment opportunities; focusing on core deliverables and events; industry's succession planning and communications.
TRSA's Strategic Planning Committee includes:
Jim Kearns, Alsco (Committee Chair and TRSA Vice Chair)
Randy Bartsch, Ecotex (TRSA Treasurer)
Peter Brown, Mickey's Linen
Pierre Ferron, Buanderie Blanchelle
Theresa Garcia, Division Laundry
Dave Jarrett, Bay Towel
Jake Gurtler, Gurtler Industries
Blake Montgomery, Performance Matters
Andrew Steiner, Alsco
Jim Rozakis, Cintas Corp.
Kelsey Van Miert, Northwest Health Care Linen
Josh Wildman, Wildman Uniform & Linen
TRSA representatives included President & CEO Joseph Ricci, Vice President of Government Relations Kevin Schwalb and Vice President of Operations Tom Newell.