SULAOS – Delivering Cleaner and Whiter Linens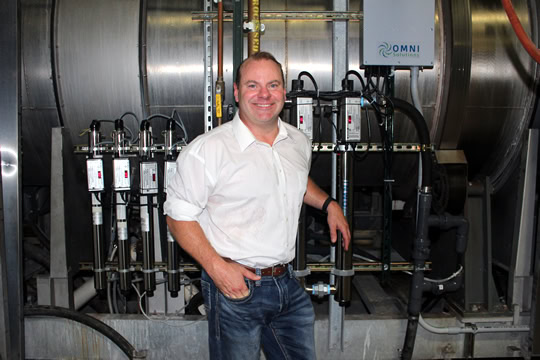 Paul Jewison, vice president of technical sales and service, Textile Care Services (TCS), Rochester, MN
A new water-treatment system developed by Paul Jewison of Textile Care Services (TCS) and Andrew Rupnow of Omni Solutions, is not only reducing bioburden in reuse rinse water with a combination of ultraviolet light and an advanced oxidation system, but it's also producing whiter linens, according to a recent news report.
Jewison and Rupnow, president of OMNI Solutions, Baraboo, WI, collaborated on the development of the Smart Ultraviolet Light Advanced Oxidation System (SULAOS) for tunnel washers, following a presentation that Rupnow gave in Arizona in 2016. In September 2017, Ecolab Inc. signed an exclusive agreement with the developers to market and sell the system, which OMNI continues to manufacture. OMNI has installed 26 SULAOS systems to date, and 150 more are on order for this year.
OMNI also is building a manufacturing plant in Dusseldorf, Germany, to expand worldwide production of the system. The new facility is expected to open in the first quarter of this year. Click here for details.