'Super Fast Track' … OSHA's COVID-19 Vax ETS is Coming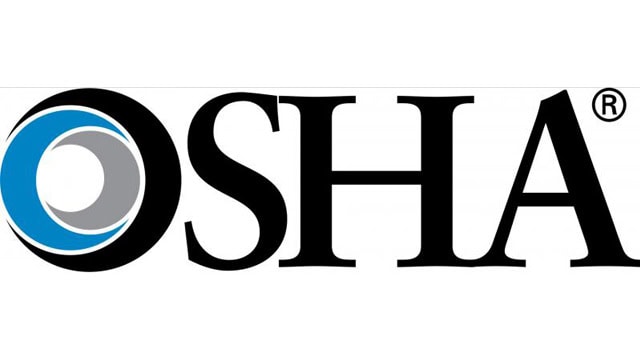 The White House Office of Information and Regulatory Affairs (OIRA) is now reviewing a draft Emergency Temporary Standard (ETS) from OSHA that would require COVID-19 vaccinations for employees of companies with staffs of 100 or more and weekly testing for unvaccinated employees, according to news reports. In essence, that means that the COVID ETS that President Joe Biden (D) announced in September could take effect at any time. Companies impacted by the new rule should be making plans to comply if they haven't done so already.
Various questions about the new rule remain unresolved at present. TRSA's Vice President of Government Relations Kevin Schwalb is working with various business stakeholders, including the Chamber of Commerce, to get details on the new rule, which isn't yet released, and to advocate on the substance of the regulation. "TRSA is opposed to mandates, but we are encouraging as many people as possible to get the vaccine," Schwalb said. He added that since the draft rule has now moved to OIRA, stakeholders may get a chance to weigh in on the rule, but at this point it's unclear because the ETS is on a "super-fast track."
TRSA has signed onto an industry letter to OSHA asking several questions, such as whether companies must pay for testing of unvaccinated employees. Currently, "It depends on which state the plant is in," Schwalb said. "Some states already have regulations requiring employers to pay for testing (California, Illinois and Michigan), whereas others do not. We hope that this will be cleared up in the text of the rule. At this point, we are in wait-and-see mode. We have contacted OSHA with our concerns and await the text."
The transfer of the rule to OIRA on Oct. 12 was designed to give the White House a chance to determine if the rule conflicts with any existing regulations. If OIRA determines that there are conflicts, the agency will confer with OSHA staff and could suggest changes to resolve these conflicts, Schwalb said.
Unveiled on Sept. 9, President Biden's "COVID-19 Action Plan" included two executive orders mandating vaccines for federal workers and contractors. He also announced new requirements for large employers and healthcare providers that he said would affect around 100 million workers, more than two-thirds of the U.S. workforce. The expectation then was that the rule could take effect in October or November. However, the recent move by OSHA to send the draft rule to OIRA means the rule could move quickly to enactment.
In addition to requiring that all employers with 100 or more employees get staffs vaccinated or have them undergo weekly tests, Biden announced that the ETS would impose a $14,000 fine for each violation. Earlier this year, the administration had shied away from mandates. Now it's embracing them. To make testing more accessible, President Biden announced that Walmart, Amazon and Kroger will start selling at-home rapid tests at cost for the next three months, resulting in a 35% price cut. Medicaid also will cover at-home tests for free for beneficiaries, and the federal government will expand a free testing program to 10,000 pharmacies.
TRSA anticipates legal challenges to the ETS. However, these requirements aren't legislation, and President Biden has the authority to direct OSHA to release and enforce an ETS. Any changes or delays to the ETS likely would come after the requirements take effect, and that could take some time. It's important to note, President Biden has only directed OSHA to develop the ETS with the parameters given. It's not yet a requirement. At this point we are still waiting for OSHA to release the ETS language.
Many TRSA members have encouraged, but not required, their employees to get vaccinated. Members also have raised questions about the ETS, such as:
When will the ETS take effect?

The ETS will be effective once the standard is published in the Federal Register.
How long will OSHA enforce the ETS?

The ETS will be effective until a permanent rule is issued. The ETS will be considered the proposed permanent rule until stakeholders provide comment, and it goes through a permanent rulemaking process.
What if there aren't enough tests available?

This is an issue OSHA needs to address in the ETS.
Member companies with additional questions about the ETS may contact Schwalb at kschwalb@trsa.org. For more information on the ETS, click here. For more industry-related news and information on COVID-19, visit TRSA's Coronavirus Resource Center at www.trsa.org/covid19.