Survey Confirms Member Value, Sets Priorities for TRSA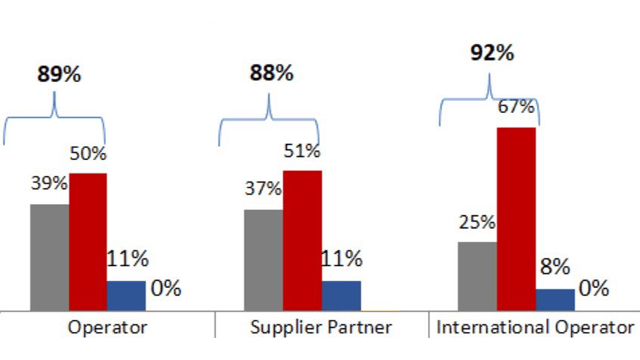 More than 300 individuals from linen, uniform and facility services companies and supplier partners responded this summer to a TRSA survey to guide the association's activities and communications. Results highlighted the need to remain focused on issues related to workforce, cost containment and growth, and identified Textile Services magazine among TRSA media channels as providing the most value.
Association Laboratory Inc., a leader in providing fact-based advice, critical thinking and creative insights to associations, conducted the study in June and July. Earlier in the year, nearly 100 members responded to a separate survey to design the summer questionnaire. This initial step portrayed:
The industry's changing business environment
How TRSA contributes to members' success
Type of information they need to succeed
Where they turn for this information
Researchers observed these key themes from the summer study:
Workforce challenges. Lack of availability of workers for domestic and international operators and suppliers increases costs and burnout while simultaneously reducing service quality in the near-term and capacity for growth in the long-term. Services and information that inform workforce and workforce/technology trade-offs are needed.
Margin compression. With increasing input costs and service limits, margin for error has narrowed, making it more difficult to maintain profit margins. This suggests demand for more information to help lower input costs.
Innovation incentives. Operators and suppliers are looking to innovate through new equipment, marketing strategies or business models designed to reduce expenses, expand capacity or target new markets.
Leadership uncertainty. Unpredictability of workforce, economic and regulatory environments makes profitable growth more challenging. Members need to expect market forecasting to be more difficult and be prepared to shift strategies and tactics.
Resource allocation. With little margin for error, executives must allocate resources to sustain current customer service while investing in profitable growth opportunities, better recognizing implications of investment and marketing decisions.
Responses to the survey indicated that more than 90% of respondents believe TRSA is a relevant organization that:
Successfully advocates for the profession
Provides news and trends in an effective manner
Does a good job of monitoring industry information and educating its stakeholders on that information
Similarly high sentiment was recorded regarding TRSA as:
The trade organization members most closely identify with
Credible to certify hygiene and sustainability
Successfully fulfilling networking and information-sharing needs
About 2,000 emails were sent to generate the 300-plus summer survey responses. To encourage participation, respondents were invited to submit their contact information for a drawing for a $500 American Express gift card. Billy Wagg, Wagg's Linen and Uniform, Orillia, Ontario, Canada, won the drawing.