Survey Highlights the Need for Professionally Laundered Healthcare Garments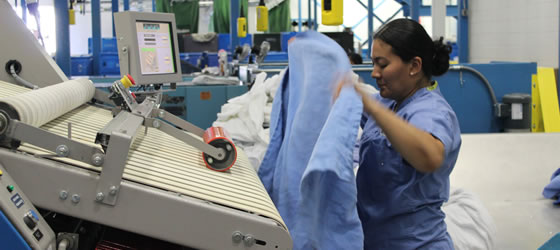 The August issue of Healthcare Hygiene Magazine showcased survey results regarding the home washing of healthcare garments and scrubs. The survey highlighted the need for professional laundering of healthcare textiles.
Key findings from the survey include:
91% believe healthcare worker apparel poses a potential risk for infection
75% were aware of the potential dangers of home laundering work apparel prior to the survey
97% believe clearer guidance and recommended best practices are needed to avoid the dangers of pathogen transmission from healthcare apparel
90% believe healthcare workers should change clothing immediately before and after working a shift within a healthcare facility to prevent cross contamination between work, the community, and home
91% are calling for stronger federal and state regulations to prevent dangers of pathogen transmission from home laundering of work apparel
76% are in favor of their employer providing commercially laundered work apparel
Healthcare Hygiene Magazine is a monthly publication for healthcare professionals that launched in 2019. For more information and to read the August issue, click here.