Tariff Threat on Mexican Goods Averted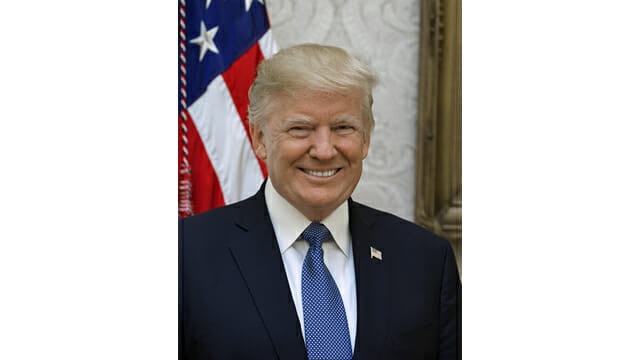 A Friday agreement between Mexican and U.S. officials to beef up Mexico's efforts to curb illegal immigration has enabled the two countries to avert the imposition of a 5% tariff on companies importing goods from Mexico, as President Donald Trump had called for, starting on Monday, June 10. Had the proposed tariffs taken effect, laundry operators and suppliers could have felt the impact in the form of higher costs for a range of goods, including workwear manufactured south of the border.
On June 7, President Trump announced an indefinite suspension of the tariffs because Mexican officials have agreed to implement "strong measures to stem the tide of migration through Mexico and to our southern border," including dispatching more national guard forces to aid in immigration enforcement, particularly at the country's southern border with Guatemala, according to news reports.
In a "Facility Services" news report from financial analysts Robert W. Baird & Co., the company offered its insights on what impact new tariffs could have on workwear manufactured by three vertically integrated public companies: Aramark, Cintas Corp. and UniFirst Corp. In the release titled, "Mexican Tariff Implications for Uniform Rental," Baird's analysts noted that Cintas has minimal garment production facilities in Mexico, so it wouldn't feel much impact if tariffs were enacted. But without the deal announced Friday, the other two public companies could have experienced a "directional negative" from tariffs, since both have manufacturing capacity in Mexico. The report added that, given the 18-month average life of workwear garments, "the accounting treatment of garment costs will mute any sudden impact" of tariff hikes.
Prior to the June 7 announcement of an agreement between the U.S. and Mexico to forgo tariffs, the 5% hike expected to begin on Monday was set to double to 10% on July 1 and continue escalating to 25% by October, according to news reports.
One laundry industry supplier and TRSA associate member with manufacturing facilities in Mexico said he hopes that Mexico and the U.S. can continue to work together to avoid imposing tariffs. "The two countries are too dependent on each other to escalate too high before something is done," he said on condition of anonymity.