Texas Tax Reform Push – Feb. 21 Conference Call Set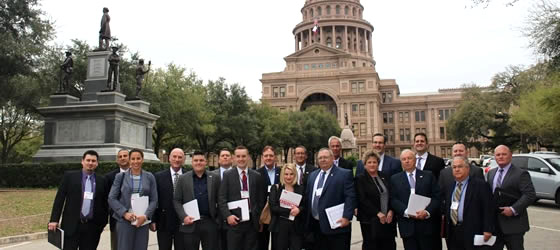 TRSA is leading an effort on behalf of commercial laundries to amend the Texas franchise tax to include uniform and linen rental companies. If TRSA wins this battle it will save operators money by lowering the industry's franchise tax rate from .75% to .35%.
TRSA has named Jesse Ancira of Ancira Strategies to help guide this process forward. Ancira was able to get Texas State Rep. Drew Darby (R) to introduce HB 1089, which would accomplish our goal of a lower tax rate for linen, uniform and facility services operators.
The real push to make this plan a reality has now begun. To update members on the effort and review additional steps to continue our progress, TRSA will host a conference call at 11 a.m. (Central Time) on Thursday, Feb. 21. To participate in the call, dial:
1.877.222.6535
Access Code: 13638076
While TRSA and Ancira will lead the effort, Texans must make the industry's case to state lawmakers. Whether you're an independent owner or the general manager of a national company – your participation is vital to our success. Both TRSA members and nonmembers are welcome to join in this effort.
If you have any questions or need further information, please contact Kevin Schwalb, vice president of government relations and certification, at kschwalb@trsa.org.