Texcare Asia & China Laundry Expo Pushed Back to 2022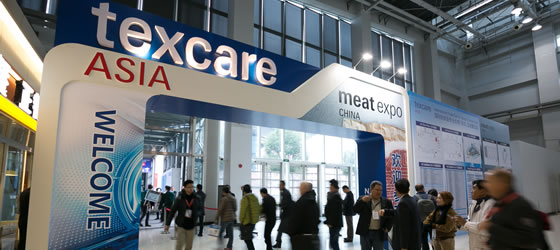 In support of the Chinese government's pandemic control measures, the organizers of Texcare Asia & China Laundry Expo (TXCA & CLE) recently announced the postponement of the upcoming edition of the trade show, which was scheduled to take place this month. The show will instead be held in its usual third-quarter timeslot on Aug. 11-13, 2022, at the Shanghai New International Expo Centre, according to a news release.
Following the recent emergence of local COVID-19 cases in Shanghai and its surrounding areas, several Chinese provinces have stepped up their pandemic control efforts. Uncertainty surrounding the ability of participants to travel safely, as well as the government's guidance on large-scale events were therefore decisive factors in the postponement of TXCA & CLE, with the decision taken after extensive consultations with the trade show's stakeholders, and in close contact with the exhibition venue.
The organizers have now set their sights on delivering the best possible platform to support the industry in 2022. As an international trade show for the textile care industry, TXCA & CLE offers business openings across the entire supply chain, including machinery, cleaning systems, chemicals, leather care products, tools, peripheries, rental services and more.
TXCA & CLE is organized by the China Laundry Association and the China Light Industry Machinery Association, as well as Messe Frankfurt (Shanghai) Co. Ltd. and Unifair Exhibition Service Co. Ltd. The 2022 edition will remain at the Shanghai New International Expo Centre.a
For more details about the show, please email txcacle@china.messefrankfurt.com or txcacle@unifair.com. The show is part of Messe Frankfurt's textile care events. For further details, please visit www.texcare.com/brand.