Tingue Adds Cory Acton to its Management Team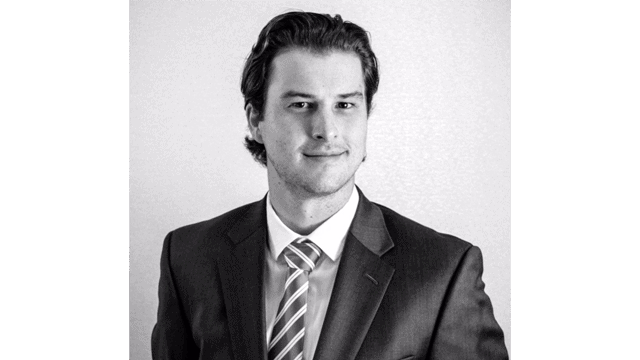 Tingue, Brown & Co., Peachtree City, GA, recently announced the addition of Cory Acton to the management team of its Tingue division. Acton will serve as the west region sales manager, overseeing Tingue's business in Texas and everything west of the Rockies, according to a news release.
Acton comes to the firm from Magic Laundry Services, Montebello, CA, where he served as vice president of operations hotel laundry. He previously managed sales in the west region for a major industry equipment manufacturer. Acton graduated from Florida State University in 2014 with a degree in international affairs.
Acton's father, Ty Acton Jr., is the president of Tingue, Brown & Co., having started with the firm as a sales representative in Florida immediately after his college graduation in 1983. Additionally, Cory's grandfather, Ty Acton Sr., also worked for the company for nearly 35 years, serving as a sales rep in Alabama and Tennessee and managing other reps across the South.
"Cory had already made a great name for himself in his years selling equipment for Kannegiesser," said Ty Acton Jr. "So much so, in fact, that one of his customers hired him away. The operational and sales management skills that Cory developed in his previous roles will serve him and Tingue well for years to come."
Cory Acton's commitment to helping others has shown with his consistent involvement in industry association activities, particularly with TRSA. He served regularly on panels involving the hospitality segment of the industry, as well as with various leadership workshops. At Magic, he regularly opened the company's doors to share ideas to better the industry for all, the release noted.
"It is a significant understatement to say that the Acton family has played an important role in the history of our great company," said CEO David Tingue. "It's not just their individual achievements, but the people they have directly attracted to the organization that has created the great culture that we all enjoy today. I am excited to know that Cory will be putting his stamp on the company as well."
For more information, visit www.tingue.com.