Tingue Management Team Gets Financial Education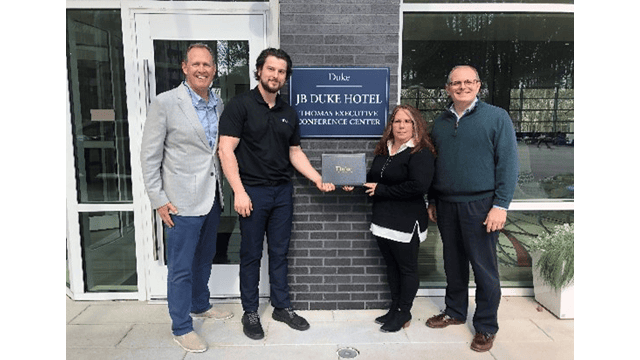 Members of the Tingue management team recently completed a week-long continuing education program designed to give the team a greater understanding of finance and accounting, according to a news release.
Attendees of the program, which took place at Duke University's Fuqua School of Business, included Doug Green, VP, human resources; Leisa Smith, plant manager, Peachtree City, GA; and Cory Acton, West Region sales manager.
"To know that Tingue wants to invest in me to expand my skills and capabilities, as well as those of my teammates, speaks volumes about the company's commitment to the future," Acton said.
During the executive-education program, participants were introduced to the essential elements of financial reporting, including how to interpret financial statements and develop the ability to communicate operating, marketing, sales and growth strategies in financial terms. Through lectures, case studies and group discussions, the team gained a deeper understanding of finance and accounting, and developed practical skills that they can apply to their work at Tingue.
"Our management team is now chock full of impressively educated people who not only understand financial statements but are also applying their knowledge of financial analysis to their everyday jobs," said David Tingue, the company's CEO.
Last fall, Tingue sent four other members of its management team through the same program, which focused on key financial topics that are critical to success in today's competitive business environment. For more information, visit www.tingue.com.