TRSA Clean Show Experience: Networking, Professional Development in The Big Easy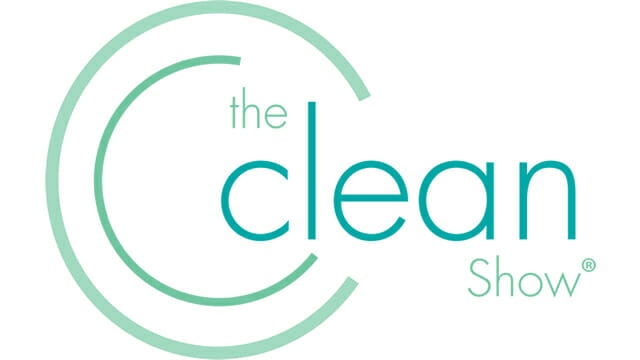 TRSA will host the Clean Show Experience in conjunction with the 2019 Clean Show (www.cleanshow.com), June 19-23 in New Orleans, LA. Count on TRSA to help you make the most of your time in New Orleans! Participate in TRSA's high-value networking and professional development opportunities when you're not busy visiting exhibits. The TRSA Clean Show Experience combines TRSA's welcome reception, networking breakfasts and lunches, and educational sessions in a single advance registration. When you register for the TRSA Clean Show Experience, you will select which of these events to attend. (www.trsa.org/experience)
The signature event in the TRSA Clean Show Experience is the opening reception on June 19, one of the most-anticipated and best-attended networking functions of the year for linen, uniform and facility service operators. Join more than 400 TRSA colleagues to experience a full immersion into the city known as "The Big Easy" at Mardi Gras World Float Den & Grand Oaks Mansion. At Mardi Gras World Float Den, you'll get an up-close look at the behind-the-scenes efforts that go in to creating the spectacular parade floats and other New Orleans Mardi Gras traditions. The Grand Oaks Mansion is an awe-inspiring, indoor replica of an antebellum mansion that will transport you back in time for a vintage Louisiana experience, where you'll enjoy cocktails and hors d'oeuvres while enjoying a dramatic view of the Mississippi River.
Continue the TRSA Clean Show Experience June 20-23 at the Morial Convention Center by participating in a variety of networking and educational opportunities developed to connect you with linen, uniform and facility services peers. Get high-value collaboration by enjoying breakfasts and lunches with industry leaders of these special interest groups:
Certifications
Military Veterans
Women in Textile Services
Young Executives
Associate Members
Take advantage of these Clean Show Experience professional-development sessions that will send you home with tools you can immediately implement in your company:
Protecting Your Customer, Employee and Business Assets through New and Improved Contracts
Venture Capital and Private Equity
Labor Law and Compliance: Current Issues and Trends
Certifications: Hygienically Clean, Clean Green, Certified Professional Laundry Manager (CPLM)
Top OSHA Violations and New TRSA Safety Certification Program
In addition, your registration for the Clean Show (www.cleanshow.com) will provide you with access to all exhibits plus complimentary access to these sponsored general session topics, presented daily on the Exhibit floor:
Social Media Marketing and Measurement
Workplace Risks of Legalized Marijuana
Helpful Business Apps
Competing in the Tough Job Market – the Importance of Screening and Training
Where to Start? Tips for Entering the Commercial Laundry Industry
#NotHere: Sexual Harassment Prevention
This year's TRSA Clean Show Experience also provides an opportunity to partake in the TRSA 2nd Annual Leadership Summit, which will be held at the Hotel Monteleone in New Orleans from 1-5 p.m. on June 19. This summit is thrilled to welcome NFL icon Archie Manning, who will bring his unique perspective on leadership and teamwork to summit attendees. Manning is an author and sought-after speaker on leadership and family dynamics, and he is well-known as the father of Super Bowl champion quarterbacks Peyton and Eli Manning. Reward your company's rising stars with an invitation to network, build relevant leadership skills and get inspiration from Archie Manning. Attendees will also gain better tools to connect with those they lead in Connelly Hayward's workshop, How to Get Buy-in From Those You Lead. The summit will close with a facilitated panel of industry leaders who will share their successes and lessons learned on Succession Planning. Learn more about the Leadership Summit and register at www.trsa.org/leadership.
Bring yourself and others from your company to be enriched by the TRSA Clean Show Experience and the 2nd Annual Leadership Summit this June. Register today and discover more information at www.trsa.org/experience or www.trsa.org/leadership. Clean Show details and registration can be found at www.cleanshow.com.