TRSA Gets Laundry Services Listed by DHS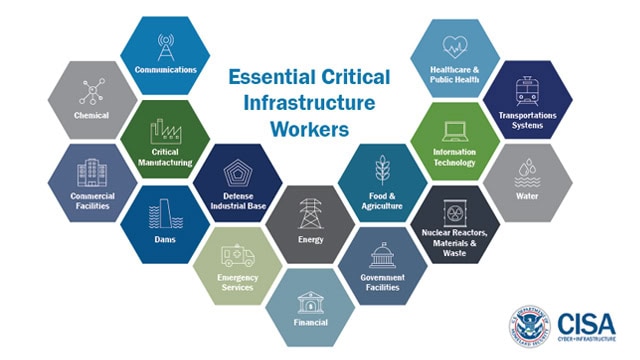 In the most recent advisory released by the Cybersecurity and Infrastructure Security Agency (CISA), a part of the Department of Homeland Security (DHS), laundry services has been added as part of the essential critical infrastructure. Laundry services was not included on the original list; however, TRSA reached out to CISA, the White House and the Office of Management and Budget (OMB) to get the industry added. The linen, uniform and facility services industry is one of very few industries to get added to the list.
TRSA also worked to get those businesses that support the linen, uniform and facility services industry included. While not expressly mentioned, the updated advisory states:
"It also includes workers who support crucial supply chains and enable functions for critical infrastructure. The industries they support represent, but are not limited to, medical and healthcare, telecommunications, information-technology systems, defense, food and agriculture, transportation and logistics, energy, water and wastewater, law enforcement, and public works."
To see the updated advisory, click here (member login required).
"This is a huge win for the entire linen, uniform and facility services industry, operators and associates," said Joseph Ricci, president and CEO of TRSA. "While many states have developed their own list of critical infrastructure listing our industry, many others have referenced the DHS list, which led to confusion and in some instances laundry trucks being pulled over and sent back to the plant. Listing the industry as essential critical infrastructure is a recognition of the importance of our industry to public health and safety."
While this is a great step for the linen, uniform and facility services industry, it is still just an advisory. The federal government is leaving it up to individual states as to how to respond. To see an updated list of states that recognize laundry services as an essential service, as well as many other resources for information on COVID-19, visit www.trsa.org/covid19.