TRSA Hosts Inaugural Supplier Partner Workshop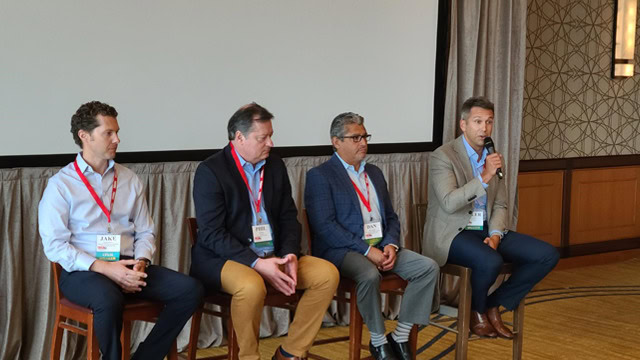 TRSA's Supplier Partner Council held its inaugural Supplier Partner Council Workshop during the recent TRSA Leadership Meetings in Oakbrook, IL.
Recognizing the important role that supplier partners play in the linen, uniform and facility services industry, TRSA established the Supplier Partner Council to give these members a larger voice in the association, especially when it comes to matters of advocacy, education and networking.
Giving supplier partners the opportunity to share each companies' unique perspective, the workshop provided an opportunity for supplier partners to hear from each other's shared experiences when it comes to topics such as supply chain issues, shipping and COVID-19 response.
The workshop began with an association update by TRSA President & CEO Joseph Ricci, followed by an update on a market research project by representatives of the marketing firm Yes&. Kevin Schwalb, TRSA's vice president of government relations, gave an update on policy initiatives at both the federal and state levels, followed by a panel discussion of how companies addressed the pandemic. The panel consisted of Tyler Fowler, M+A Matting; Jake Gurtler, Gurtler Industries Inc.; Phil Hart, Kannegiesser ETECH; and Dan Sanchez, Medline Industries Inc.
The meeting ended with a reception attended by supplier partners exclusively and a dinner with members of TRSA's Board of Directors, Strategic Planning Committee and the Next-Generation Executives Committee. To read more about TRSA's Leadership Meetings, click here.
For more information on TRSA's Supplier Partner Council, contact Schwalb at kschwalb@trsa.org.