TRSA Hosts Webinar on Industry Advocacy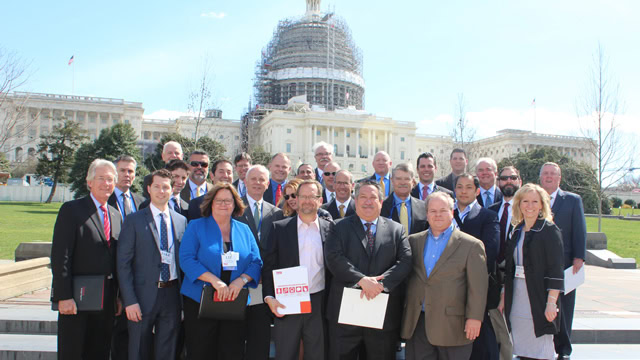 TRSA held its latest webinar, titled "TRSA Advocacy Efforts and Policy Update," to apprise its members on current legislation and regulation that could affect the industry, as well as give an update on TRSA's efforts on behalf of linen, uniform and facility services businesses at both the federal and state levels. The webinar featured Kevin Schwalb, TRSA vice president of government relations and certifications; Bill Spencer, TRSA federal government counsel; R.J. Cervantes, TRSA California legislative counsel; and Paul Thomas, TRSA New York legislative counsel.
Among the many items discussed during the hour-long presentation were the political climate in New York, transportation and infrastructure, the microfiber pollution bill, and a California water tax and proposed regional sales tax for Southern California.
Other topics addressed on the webinar as we keep an eye on the 2020 election year were the current impeachment proceedings against President Trump; upcoming Senate and House races; and the potential fallout, good and bad, from these events.
TRSA has an on-demand learning library that will allow you to "live stream" all of the association's webinars, including this latest edition. TRSA members can purchase webinars, and other training and educational resources at a reduced member price. Visit www.trsa.org/ondemand to go to TRSA's On-Demand Learning portal to view this webinar and more.