TRSA Instrumental in Getting Reusable Healthcare Textile Bill Introduced in NY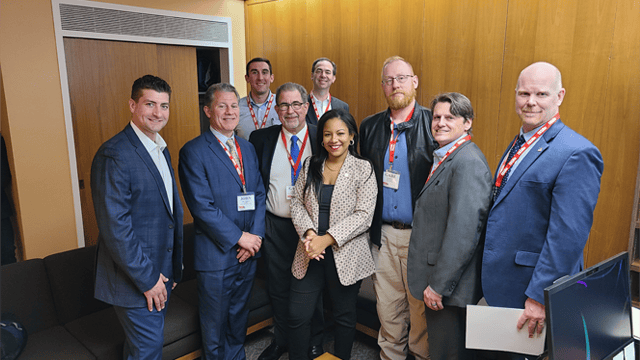 New York State Assembly Member Amanda Septimo (D-84th District) recently introduced AB 6995. The legislation would amend the New York public health law, and require healthcare facilities to maintain a 50% operating threshold of certain reusable healthcare protective textiles in their inventory. New York State Sen. Cordell Cleare (D-30th District) introduced the New York State Senate companion bill.
TRSA has been pushing for legislation to address healthcare employee safety concerns raised during the height of the pandemic as well as reduce the amount of waste healthcare facilities are sending to landfills. Rarely does legislation get introduced in both chambers of the legislature, as it normally originates in one chamber.
"The linen, uniform and facility services industry made up for the shortfall of disposable healthcare items by stepping in to provide hygienically clean reusable products," said Joseph Ricci, president & CEO of TRSA. "It was a wake-up call to healthcare facilities that they need to reduce their dependence on disposable healthcare PPE (personal protective equipment). This legislation is a first step in identifying reusable healthcare PPE as a permanent solution to potential supply-chain shortages."
The message that more reusable healthcare PPE is needed in healthcare facility operations was the focus of TRSA's New York Legislative Conference in April. During this conference, the delegation from TRSA secured commitments of support for the legislation.
"Introduction is the first step of a long legislative process; there are many initiatives that never even get drafted," said Kevin Schwalb, TRSA's vice president of government relations. "Now that we have introduction it is going to take effort from everyone in New York to move the process forward and ultimately pass the bill. This legislation is a direct result of the actions TRSA members took during our day in Albany."
Click here for the most current version of AB 6995.