TRSA Internship Program Scores Big in Sophomore Year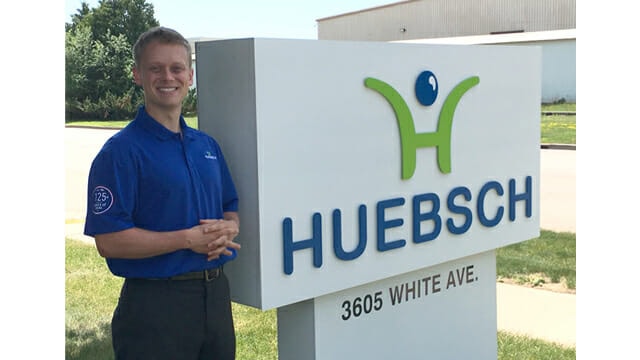 When TRSA launched its internship program in 2017 to help companies find skilled labor and, in turn, give undergraduate students a chance to learn the business, the association created a mutually beneficial partnership. Now in its second year, the program has grown significantly with more than 200 students submitting resumes.
TRSA launched the internship program to help companies seeking to fill posts in management, engineering, production management and marketing/sales. The program received support and insights from TRSA's Young Executives Committee. Both TRSA and the committee members felt that most young people – especially those just putting their oars in the water career-wise – had never considered a career in the linen, uniform and facility services business. Funding for this pilot effort to enlighten them on the industry and the career opportunities it offers came from a recently established not-for-profit foundation known as the Textile Rental Education Research Trust (TRERT). The TRERT offered stipends to help cover the cost of paying wages (typically $10-$15 an hour) to undergraduate student interns.
Two companies, Crothall and Century Linen & Uniform, participated in the 2017 pilot program. They were so pleased with the outcome that TRSA expanded the internship program this past summer − with 13 companies enthusiastically participating. To get the word out to students, TRSA advertised the internships on the career services websites of 50 universities. By March 2018, students from 23 states had applied. They were matched to the companies, based on location. After that it was full steam ahead! A total of eight undergraduates were placed in 10-week positions with commercial laundries.
TRSA obtained feedback from both interns and their supervisors that provided insights on the program.
Danielle Rodenbough, human resources director of Faultless Laundry Co., Kansas City, MO, was enthused with Maddie Beshoner, an intern from the University of Missouri, who spent eight weeks with the company. "When you work for an organization you forget that people not familiar with your company have no idea what the company does," she said. "Maddie was new to the laundry industry and had never given a thought to cleaning healthcare linen. As such, her questions were refreshing."
Beshoner, for her part, now sees the commercial laundry industry in a new light. "There is a huge need for the healthcare linen industry that people who don't know about it take for granted," she said. "I enjoyed working with the route personnel to see how the product was actually delivered and the customer service Faultless provides."
Luke Daniels, a student at the University of Wisconsin – Eau Claire, who interned at Huebsch Services, Ripon, WI, oversaw efforts to generate sales prospects through internet searches and leads. "I maintained strong organizational skills to follow up with initial touch points, all the while upholding the Huebsch values of being honest, hungry and humble." He added that he felt like a valued and contributing employee to the business and recognized the importance of keeping a strong company image in the laundry industry.
Several companies were perceptive enough to assign their interns – in most cases tech-savvy millennials – to online marketing efforts. Alayna Tivnan, Westfield State University, Westfield, MA, interned at UniFirst Corp., Wilmington, MA, where she specialized in social media outreach. "As a marketing intern, I worked with the company's social media accounts, specifically Facebook," Tivnan said. Donna Kish, PR/communications specialist at UniFirst, challenged Tivnan with tasks such as social media monitoring, Google review monitoring and developing stories/posts for social media. "Alayna was helpful, tending to entry-level marketing responsibilities that often go unchecked due to lack of time/resources."
Lauren Hass, Upper Iowa University, took the social media challenge to the next level during her time at CITY Laundering, Oelwein, IA. She created a video blog (vlog) to chart her progress during her internship and to report on what she had learned on a week-by-week basis. Nicole O'Brien, HR manager at CITY, recommended that all interns in the TRSA program participate in a five-minute vlog at the end of each week. "It is a great way to follow their progress and listen to their genuine thoughts about their internship. Within that five minutes, they typically learn something new about themselves that they never knew because they never said it aloud." Click here to see a sample of the vlog.
Companies interested in interviewing intern candidates, or with questions about the program may contact TRSA's Susie Gordon at sgordon@trsa.org or 703/519-0029, ext. 113. Prospective interns may click here for more information or to apply for an internship in the third year of TRSA's summer program slated for 2019.