TRSA Internships – Helping You Hire Managers
When today's college students set out to find their first "real job," chances are they'll know little about the opportunities available to them with linen, uniform and facility services companies. TRSA – in partnership with its Young Leaders Committee and member companies – is doing something to rectify that lack of awareness, which poses a major concern for laundry operators and executives seeking managers in today's hypercompetitive job market.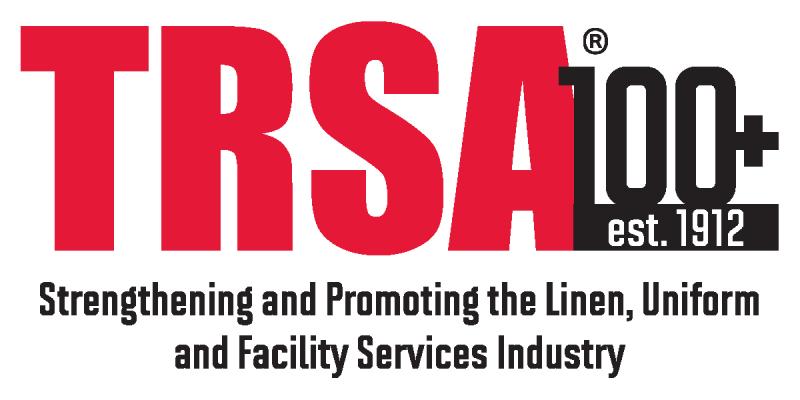 Specifically, TRSA is promoting understanding of the industry by placing undergraduates in 10-week internships with commercial laundries. The association's goal is to acquaint them with laundry industry career options, so that when they graduate they'll understand the opportunities available to them in the linen, uniform and facility services industry.
"The Young Leaders Committee understands very well, the problems that many companies face in recruiting top-quality entry-level managers in various departments," said TRSA President and CEO Joseph Ricci. "With the new internship program that they've helped us develop, we're confident that the industry soon will begin making real headway in locating more people who want to work for linen, uniform and facility services companies."
To fund the program, TRSA tapped resources from its Textile Rental Education Research Trust (TRERT), a 501(c) organization. The TRERT was launched early last year when TRSA surveyed members on the outlines of an internship program. This initiative is designed to help laundry operators locate and train prospective employees. Its target participants include college students with an interest in areas relevant to the linen, uniform and facility services business.
The survey findings showed that operators would like to place college interns in their facilities in three key areas: production, engineering/maintenance and marketing. To accommodate student schedules, internships would last up to 10 weeks during the summer months. TRSA made stipends of up to $500 per student available through the TRERT to help defray the costs to operators of paying wages to interns.
While the program is still in a trial phase, several interns completed work this summer and preliminary findings included positive reviews from the two companies that participated.
"Our intern Adam is doing great," wrote Matt Smith, vice president and general manager, hospitality and industrial services for Century Linen & Uniform, Gloversville, NY, in a July 11 e-mail to TRSA. A finance major at the State University of New York, Cobleskill, Caputo is slated to graduate in 2018.
He's an area native who participated in several high school sports at nearby Johnstown High School. Caputo's main assignment for Century was to design a Hazard Analysis and Critical Control Points (HACCP) program for the plant. In the first five weeks of his 10-week internship, Caputo rotated through the production, service and sales departments. He shadowed managers and learned a great deal about the linen, uniform and facility services industry, Smith said. He then turned to developing the HACCP program, and implemented improvements throughout the plant. Caputo completed the internship by rotating through the finance department.
In a recent follow-up discussion, Smith called for additional TRSA promotional efforts aimed at college-age people. "Anything TRSA can do to develop young people's interest in our industry would be outstanding," he said, adding that, "Some type of presentation about the scale of what we do would be great."
The summer months are the best time for working with interns, Smith added. Having a part-time year-round program would be difficult, he said.  "I don't think it would be feasible," Smith said. "It takes a lot of coordination and time to put it all together and provide the training. Summer is perfect – with the goal of having (the interns) back when they graduate to fill an actual position. We've invited Adam to work with us while on school breaks."
A second company, Crothall Healthcare, Chesterbrook, PA, also participated in the inaugural edition of TRSA's internship program this past summer. Four college students each completed 10-week internships.  
John "Yianni" Frangoulis, a national talent acquisition recruiter for the Compass Group, the parent company of Crothall Healthcare, gave an upbeat assessment of the effort. "This was the first year we had an internship program and it was really inspired by TRSA," he said. "We feel that this is a critical step in assisting us in developing our first-stage management ranks. There is much more work to do, including visiting high schools in the hope the students realize the career potential they can have in our industry."
Both Smith and Frangoulis cited the shortage of qualified personnel that laundry operators nationwide are experiencing today. When we asked Smith to rate on a scale of 1-10 the challenge of hiring new managers, he responded that it's at a level of "'8' and steadily rising." Frangoulis said that while these jobs aren't glamorous, they provide great careers for the right people. TRSA's internship program is helping to get the word out about what commercial laundries can provide. "The fact that TRSA came out with this proposition this year gave me an opportunity to run it through our management ranks, and it was very well received," Frangoulis said. He added that he'd like to expand the focus to high-school students as well, perhaps through an apprenticeship initiative. "We have a management-training program for college graduates, but I do think we need to go on a track with people that are not college graduates," he said. "Because a college graduate, they're looking all over the place. 'Where is my next job going to be?' The goal is to start the recruiting much earlier."
All four of the interns that Crothall tapped this summer through TRSA's new program successfully completed their assignments at the company's plants in Houston; Miami Beach; Mooresville, NC; and Lima, OH.
Dave Fox, the general manager in Houston said he was pleased with the interest shown in the program and skills shown by his summer intern, Sukraj Shahi. "We had a fantastic response from applicants," Fox said. "For our successful candidate, it was his first 'real job.' He was and is an eager learner and enthusiastic intern." Fox advised TRSA and the Young Leaders group to continue efforts to refine and improve the program.
If you'd like to learn more about TRSA's internship program, contact Ricci at jricci@trsa.org.