TRSA Kicks Off Series of Regional Zoom Meetings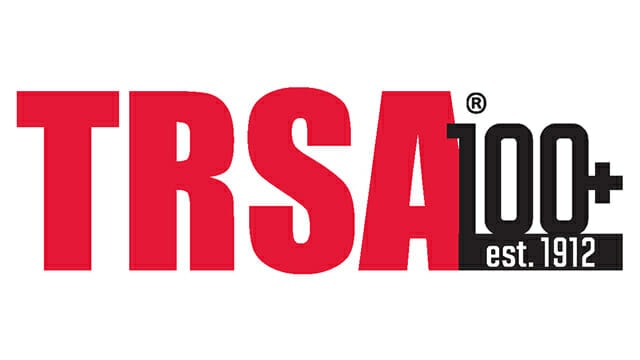 Nearly 60 executives from leading Northeastern linen, uniform and facility services businesses and supplier partners participated in two TRSA-hosted industry Regional Zoom Meetings on Thursday, Aug. 6. Facilitated by TRSA President & CEO Joseph Ricci, CAE, these regional meetings provide opportunities for members to discuss municipal, state and federal issues, as well as regional concerns. Topics ranged from rates of recovery, and new markets and products, to increased demand for reusable personal protective equipment (PPE) such as gowns and scrubs, to operational challenges and policies to protect employees and customers.
Based on these discussions, and similar regional meetings last week in the Midwest, while the industry continues to recover from the COVID-19 pandemic and shutdown, the rate is very dependent on geography and market-sector with those serving more diverse markets and regions more consistently recovering from pandemic-related shutdowns.
Ricci and TRSA Vice President of Government Relations and Certifications Kevin Schwalb thanked members for their support and for the essential services they provide frontline workers in healthcare, food processing, transportation and other critical areas.
Schwalb told members that "their commitment to serving frontline healthcare and other critical businesses motivated us. It was why we fought state-to-state and at the federal level for the past three months to earn the industry recognition as a critical/essential business, educated regulators regarding benefits of reusable PPE for a more sustainable supply chain and promoted the safety of hygienically clean reusable linens for reopening through television, print and electronic media. We are proud of your efforts and of our industry, and your commitment made us determined to work every day to do whatever it took to help keep the industry safe and remain operational."
Reopening and economic recovery has been a "rollercoaster" with uncertainty at every level throughout the country. Customers are returning but they are working "leaner" and simply have lower "volumes" with healthcare and industrial uniform still down 15-20 percent with the hardest hit sectors of F&B/restaurant and hospitality/hotels ranging from "90-to-70-percent" down based on geography with no return to business travel and meals returning anytime soon.
"In March, according to Baird's first-quarter Textile Services Survey Trends conducted in conjunction with TRSA, the industry was its most optimistic in a decade with nearly 100 percent expecting to meet or exceed revenue expectations for 2020," Ricci said. "What a difference a week makes as even before it was officially released the industry was decimated with nearly 90 percent believing they would not meet revenue expectations for 2020."
Schwalb asked members to Take Action (https://trsa.mmp2.org/engage/Protect-TRSA-Industry ) to support TRSA's recent advocacy efforts including letters to President Trump and congressional leaders, urging Congress to pass additional stimulus including a second set of forgivable Paycheck Protection Program (PPP) loans and to lower the proposed threshold of eligibility of only businesses that have lost 50 percent of their revenue. TRSA has also requested that businesses in North American Industry Classification System (NAICS) codes 812230, 812331, 812332 and their suppliers be added to the Small Business Administration (SBA) waiver for the program based on the industry's large customer base in restaurants and hospitality. TRSA is urging Congress to include:
Improvements to Economic Injury Disaster Loans
Longer-term loans with partial forgiveness
Enhancements to the Employee Retention Tax Credit
Work Opportunity Tax Credit – a tax credit for customer and employee wellness investments
A temporary increase to the business meal expense deduction
Safe harbor protections from COVID-19-related litigation
Michael Halter and Vic Marchetti from TRSA's insurance Business Solutions Partner of Haylor, Freyer & Coon warned participants regarding potential renewal challenges and increased U.S. Occupational Safety & Health Administration (OSHA) COVID-related scrutiny focusing on respiratory protection, hazard assessments and record keeping. Halter noted that OSHA was investigating more than 600 COVID-related workforce deaths but have "little guidance" for determinations and actions. There are no indications that any of these cases involve laundries, although several participants noted COVID cases at their facilities and workers trying to "mask" symptoms to keep their jobs and paychecks.
Members shared best operational practices and policies for protecting employees and customers and concerns regarding renegotiating financial terms with their respective banks before the fourth quarter. There was encouraging news regarding increased demand for reusable isolation and barrier gowns, including new markets such as dentists, and sales of other reusable and disposable PPE such as gloves, masks, hand sanitizer and cleaning supplies.
In addition to earning industry recognition as essential and advocating for targeted relief, TRSA has hosted nearly 40 webinars, roundtables and town halls since mid-March and hundreds of policies and best practices for helping members improve employee and customer safety, as well as educational, training and awareness materials for employees, customers and the general public. Furthermore, Ricci discussed TRSA's coordination and distribution of restaurant and hotel reopening guidelines and subsequent series of animations that highlighted the importance of hygienically clean, reusable linens and garments provided by its members. These animations have been widely promoted through social media and customized by members and several textile services associations across Europe. All these materials and more are available in the TRSA Coronavirus Resource Center at www.trsa.org/covid19.
Participating TRSA member representatives included:
American Wear
Arrow Linen Supply Co.
Beck's Classic Manufacturing
BLC Textiles
Christeyns
Cooperative Laundry
Dempsey Uniform and Linen Supply
Diamond Chemical
Falvey Linen Supply
FDR Services
General Linen Service
Haylor, Freyer & Coon
Irving Weber Associates
JENSEN
Lavatec Laundry Technology
Linen Master
Mazars
Meese
Morgan Linen Service
North East Linen & New England Linen
North Star Rental Systems
Norwalk Linen Service
PureStar Group
PureStar Group/Royal Hospitality
Sea-Lion America Co.
Single Source Plus
Suffolk Laundry
TBR Associates
UniFirst Corp.
Unitex
Venus Group
Victor Kramer Co.
White Plains Linen
WSI