TRSA Launches Brand-New Podcast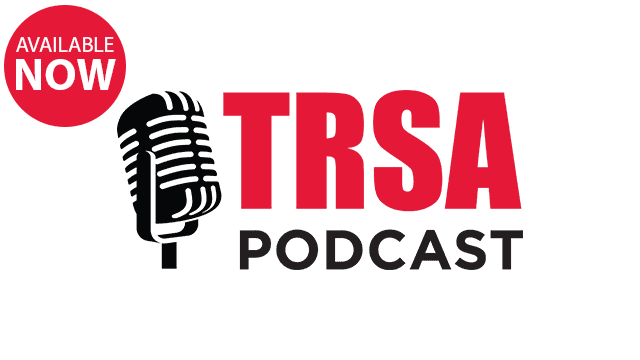 TRSA, the association for linen, uniform and facility services, recently released the first three episodes of its new podcast. Titled the "Linen, Uniform & Facility Services Podcast – Interviews & Insights by TRSA," this new offering features thought leaders from the commercial laundry industry, as well as business experts and renowned speakers from TRSA's conferences and educational events.
Three episodes are available online now. They include:
Episode No. 1: Introduction – A preview of what to expect from the Linen, Uniform & Facility Services Podcast from TRSA.
Episode No. 2: Innovation and Leadership with Entrepreneur Josh Linkner – Linkner, who recently gave a keynote address at TRSA's inaugural Leadership Summit in Chicago, joined the podcast to share how laundry companies can use innovation to their advantage, as well as his experience serving as a mentor to up-and-coming tech entrepreneurs.
Episode No. 3: David Varner: Military Veteran Transitions to the Laundry Industry – Varner, the chief strategy and development officer at Superior Linen Service, Tulsa, OK, talked about his military background and how it helped him transition successfully to a career in the laundry industry.
Hosted by Jason Risley, TRSA's senior editor, digital/new media, upcoming episodes include the future of technology with Vivek Wadhwa, who will give a keynote address on this topic at TRSA's upcoming Annual Conference & Exchange in October in Napa, CA, as well as a panel discussion titled "Rising through the Ranks: What it Takes" with five high-level executives in the linen, uniform and facility services industry. Recorded live at TRSA's Leadership Summit, panelists included Scott Farmer, chairman and CEO, Cintas Corp.; Jim Kearns, CFO, Alsco Inc.; Juha Laurio, president & CEO, Lindstrom Group; Steven Sintros, president & CEO, UniFirst Corp.; and Tom Watts, president, Prudential Overall Supply.
How to Listen & Subscribe
Your device will determine where you will listen to the new podcast. If you're on an Apple iPhone, Android phone, laptop or computer, click the corresponding link below to access the podcast, listen and subscribe. Come back every two weeks for new episodes.
Computer or Apple iPhone – Click Here
Additional episodes will follow every two weeks. Subscribe, rate and review the podcast on iTunes now. Click here to subscribe. In addition to iTunes and Apple Podcasts, the Linen, Uniform & Facility Services Podcast – Interviews & Insights by TRSA also is available on Google Play and Stitcher.
For more information on the podcast series, visit www.trsa.org/podcasts or contact podcasts@trsa.org. For information on sponsorship opportunities, contact your ad rep.