TRSA Launches First Virtual Event: Annual Human Resources & Safety Summit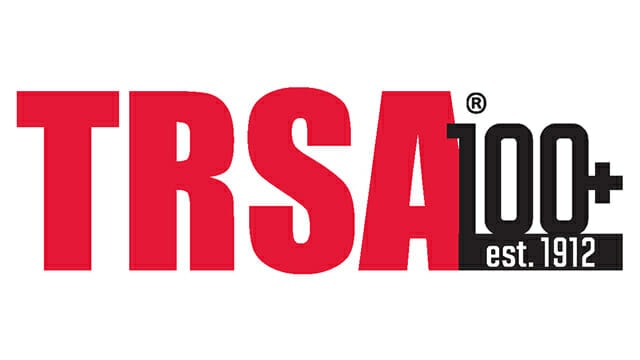 A new professional-development experience awaits human resources (HR) and safety professionals with the announcement of TRSA's first-ever live virtual event, coming May 12-14!
TRSA's in-person 4th Annual Human Resources and 9th Annual Safety Summits, originally set for May in Atlanta but canceled earlier this month due to the COVID-19 pandemic, have been reconfigured into one live virtual experience: the 2020 TRSA Annual Human Resources & Safety Summit. Live content will be presented in a series of one-hour sessions from 11 a.m. – 4 p.m. EDT over three days – May 12, 13 and 14. Registration for the event covers all three days.
Travel no further than your desktop or laptop to benefit from relevant keynotes and inspiring, informative and updated content that will include sessions with human resources and safety applications relevant to the COVID-19 pandemic and recovery. Participation in this combined program makes a great return on investment in enrichment for key managers, executives and owner/operators. The flexibility of the virtual format further allows registered attendees access to the full recordings of all keynotes and sessions following the close of the event.
The summit will host two dynamic keynote presentations of great value to those responsible for HR and safety for both operator and associate member companies. Motivation and performance strategist Chip Madera will present Courageous Leadership: Inspiring Your Team During Times of Crisis. Madera is a well-known executive coach and leadership strategist who specializes in motivational techniques. His presentations engage managers and workforces alike to navigate challenging times without missteps and press on toward the future with confidence and boldness.
Karen Czor, a risk management professional for EnTrans International LLC, will empower participants to take ownership of their safety programs and encourage the identification of hazards and risks through the understanding of employee learning styles, preferences and generational differences. During Czor's time at EnTrans, the company's TRIR (total recordable incident rate) has been reduced by more than 50%. TRSA is pleased to present her presentation, Empowering Employees to Develop a Culture of Safety.
Other topics will include:
COVID-19 and Driver Safety
Navigating the HR Impacts of the 2020 Coronavirus Relief Bill: The CARES Act
Onboarding Best Practices
OSHA Guidance for COVID-19
OSHA's Top Ten Hazards and Violations
Pandemic Planning: Peer-to-Peer Discussion for HR Professionals
Pandemic Planning: Peer-to-Peer Discussion for Safety Professionals
TRSA's Newest Certification: Safety & Health
Worksite Healthcare Clinics
"We look forward to bringing together the industry's top HR and safety professionals in a live virtual format to network, learn and share experiences together," said Joseph Ricci, president and CEO of TRSA. "We are confident that this new format will be an exceptional opportunity that will allow for greater participation throughout the HR and safety communities."
Individuals who have earned TRSA's Certified Professional Laundry Manager (CPLM) credential may earn up to 12 Continuing Education (CE) credits toward recertification with participation in this summit. SHRM-CP/SHRM-SCP certification holders may earn up to six Professional Development Credits (PDCs) towards their recertification (TRSA was recently recognized by the Society for Human Resource Management (SHRM) to offer SHRM-CP or SHRM-SCP PDCs).
Additional TRSA professional-development events scheduled through 2022 can be reviewed at www.trsa.org/calendar.