TRSA Launches Weekly Webinars on COVID-19 Response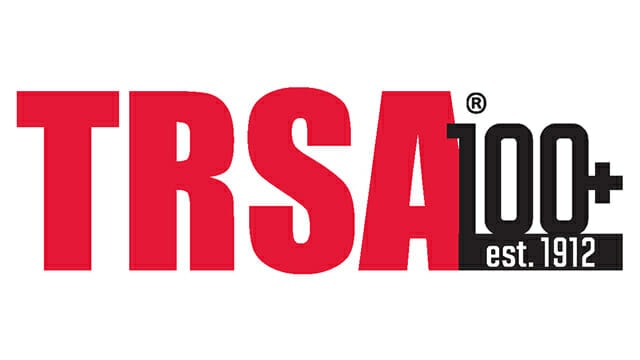 TRSA apprised its members on the association's latest responses to the COVID-19 crisis during an all-purpose webinar series launched on April 16. The webinars, dubbed the TRSA Weekly Industry Update, offered nearly 80 online attendees an overview of activities that the association is pursuing. Among these were legislative advocacy, survey research and a professional networking/information-sharing initiative aimed at helping companies recover from the worst economic downturn since the 1930s.
The 30-minute webinar included an update from TRSA's Director of Membership and Outreach Ken Koepper on the recently launched Market-Specific Business Resilience Task Forces, a program that aims to develop industrywide solutions to challenges that face linen and uniform services as customers gradually resume full operations and reassess their short- and long-term needs for reusable textiles.
"These four task forces are the front line of the effort to move the industry forward as the crisis subsides," Koepper said, noting they cover customers and prospects across the economy, with one each dedicated to F&B (food and beverage), Healthcare, Hospitality and Industrial. Initial discussions, to be conducted the week of May 4, will examine threats and opportunities and set recovery objectives and propose tactics to achieve them Click here for more information or to sign up for one or more of the task groups.
The "Financial Relief" and "Business Strategies" area of the TRSA Coronavirus Resource Center on the TRSA website provides strategic insights for recovery efforts. Examples include a brief on key business recovery steps from consultant McKinsey & Co. Other resources include sector-specific articles from the e-news Textile Services Weekly and the print Textile Services magazine. For additional details on the Task Force, contact Koepper at kkoepper@trsa.org.
Kevin Schwalb, TRSA's vice president of government relations gave an update on the three key pieces of legislation recently approved by Congress to aid businesses, including linen, uniform and facility services companies, through loans and grants designed to help them survive until the COVID-19 crisis subsides. Under the CARES Act, the $350 billion set aside for the Paycheck Protection Program (PPP) received enormous interest from small businesses nationwide, resulting in the fund being depleted within days of its April 3 opening. "However, Congress is in the process of adding more appropriations to the fund, so we're hoping to see more money get involved as well as some other tweaks," said Schwalb, adding that TRSA is working to gain an exemption from the 500-employee limit that would allow more commercial laundries to access the funds provided through the legislation. Larger companies also can access $450 billion in a Treasury Department loan program. Information on various programs is available on the Coronavirus Resource Center of TRSA's website.
TRSA advocates are also working to address the recent shortage of hospital surgical PPE by encouraging the expanded use of reusable barrier gowns and similar protective items that are less prone to shortages because they can be manufactured domestically and reused multiple times after processing by commercial laundries. In an April 17 meeting with senior advisers to Vice President Mike Pence, Schwalb encouraged the administration to ask the U.S. Centers for Disease Control and Prevention (CDC) and the Centers for Medicare & Medicaid Services (CMS) to require for reimbursement the use at least 50% reusable HCTs to mitigate any future spikes in demand healthcare contact textiles.
Schwalb also noted TRSA's successful role in convincing state and federal authorities to have linen, uniform and facility services companies included as "essential" services to the economy, thus enabling them to avoid severe operating restrictions imposed on most businesses. "We're trying to keep your trucks rolling," he said.
Jason Risley, TRSA's senior editor, digital/new media, presented findings from a new survey of 118 operator members that closed on April 14. Key findings from TRSA's bi-weekly Business Pulse Survey included a confirmation of keen interest in the CARES Act PPP loan program, with 70 percent of the survey respondents stating they'd applied for the loans.
On the healthcare front, respondents reported a deterioration from the previous survey that closed on March 27. The latest results showed that 32% of respondents anticipate year-to-date revenues falling well below expectations, nearly double the number of 17% from the earlier survey. Concerns stem from a widely reported curtailment of elective surgeries and routine procedures due to the COVID-19 pandemic – coupled with a reduced number of linen changes designed to avoid disturbing severely ill COVID-19 patients.
Hospitality operators gave an even more glum assessment of their economic prospects, with 88% describing their revenues as likely to fall well below expectations, versus 57% in the initial survey. Click here for details. For F&B operators, 27% said they expected it would take more than 18 months before they could expect a return to pre-COVID-19 revenues. Risley noted that more upbeat findings were reported by industrial operators who participated in the survey. Of that group, only 12% said they expected it to take more than 18 months to return to pre-COVID-19 revenue levels.
TRSA members can expect additional weekly updates on COVID-19-related legislation, assistance programs, TRSA initiatives, news and information in future installments of the TRSA Weekly Industry Update. Click here to review the tentative lineup for presenters and subjects that will be offered in the coming weeks. A recording of the April 16 Weekly Industry Update is available for viewing at TRSA's On Demand Learning Center.