TRSA Legislative Conference – Hill Day Briefing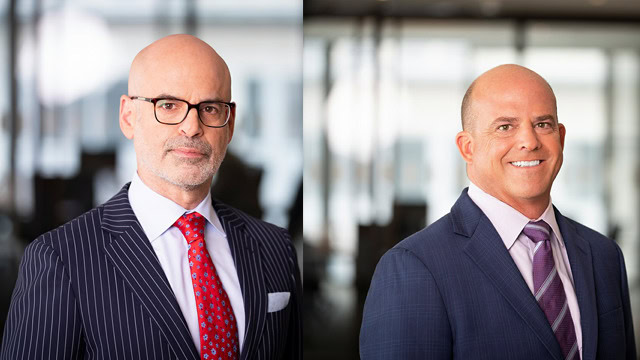 All laundry operators and supplier partners who are concerned about the impact of national policies on the linen, uniform and facility services industry should note that TRSA has planned a briefing at the association's upcoming Legislative Conference to familiarize attendees with the ins and outs of DC policymaking.
That briefing, slated for March 22, 2023, will feature two seasoned lobbyists: one a Democrat; the other, a Republican. Both men have in-depth experience in congressional and regulatory affairs. They'll give attendees an overview of what's moving through Congress now and how TRSA can advance the industry's agenda in the context of the broader political landscape.
While Democrat Drew Littman and Republican Brian Wild aren't household names, they both have decades of experience in politics and policymaking in our nation's capital. Both will share their insider's knowledge to help attendees understand the priorities of both parties in Washington. Hearing their talk will help prepare you for the next day's meetings on Capitol Hill on March 23.
Littman's background includes work in the U.S. Senate and as a senior counselor in the Department of Health and Human Services under President Barack Obama (D). He served as chief of staff to Sen. Al Franken (D-MN) and as a policy director for Sen. Barbara Boxer (D-CA). Littman has detailed knowledge of how both legislative and cabinet policy initiatives move forward. He also has personal ties to leading Democratic lawmakers and federal regulatory officials. Littman will offer a clear view of where the two parties could find common ground on issues that could benefit the linen, uniform and facility services industry.
Wild, his GOP counterpart, will offer a similarly well-informed overview of Washington affairs from a Republican perspective. His background includes service as a former senior adviser to House Minority Leader Kevin McCarthy (R-CA) and as a policy coordinator for ex-House Speaker John Boehner (R-OH). Wild also served as a deputy assistant for legislative affairs to Vice President Dick Cheney (R) and as a chief of staff to then-Rep. Pat Toomey (R-PA)
Both Littman and Wild currently work as policy directors for Brownstein, Hyatt Faber Shreck LLP, a prominent DC lobbying firm that works with TRSA. In addition to their presentations, these Hill veterans will take attendee questions about DC politics and policy. This is a must-see event – especially if you're planning to participate in TRSA's March 23 Hill Day visits with elected officials. Click here for more on TRSA's 13th Annual Legislative Conference.