TRSA Members Make Strides in Preventing Workplace Injury, Illness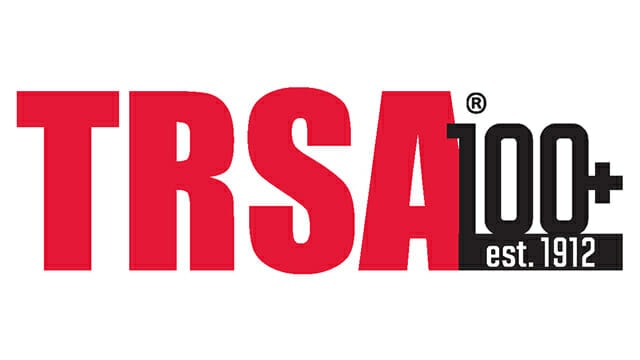 TRSA recently released the results of its annual national safety survey, which demonstrated that the linen, uniform and facility services industry is continuing to make dramatic progress toward achieving its goal of eliminating occupational injuries and illnesses in its facilities.
Survey findings included significant reductions in the Total Recordable Incident Rate (TRIR) and the Days Away, Restricted and/or Transfer Rate (DART) for the laundry industry by 7.1% and 20%, respectively, from 2017 to 2021. Specifically, the industry reduced its total number of recordable injuries and illnesses per 100 employees (TRIR Rate) by 0.2 points, from 2.8 in 2017 to 2.6 in 2021. The industry reduced its total number of injuries and illnesses per 100 employees resulting in days away from work, job restrictions and/or job transfers (DART Rate) by a total of 0.5, from 2.5 to 2.0. By comparison, the federal Bureau of Labor Statistics (BLS) found the private manufacturing industry – which has safety and compliance mandates similar to those of commercial laundry facilities – reduced its TRIR by 13.9% and its DART rates by 4.8%, respectively, from 2016 to 2020.
"This latest TRSA safety report demonstrates the continued commitment by our members to significantly improve worker health and safety in commercial laundry facilities," said Joseph Ricci, president and CEO of TRSA. "As with our commitments to advancing hygienically clean processes and responsible environmental stewardship, our members are committed to protecting the health and safety of their workers."
TRSA's Textile Services Industry Safety Report covered a period from 2017 to 2021, its questions are based on U.S. Occupational Safety and Health Administration's (OSHA) standards. It included occupational injury and illness data gathered from 799 TRSA member processing facilities and depots. The data was assembled by the Mackay Research Group, an independent, third-party organization that specializes in providing comprehensive information on employee, operating and financial performance for trade associations.
For more than a decade, TRSA has provided industry-specific tools and resources to help linen, uniform and facility service providers improve their safety performance by documenting best practices and compliance. The TRSA Safety Committee continually updates and revises the material to identify and mitigate risks in their laundry facilities and on routes.