TRSA Releases Pair of Reports with Critical Business Intel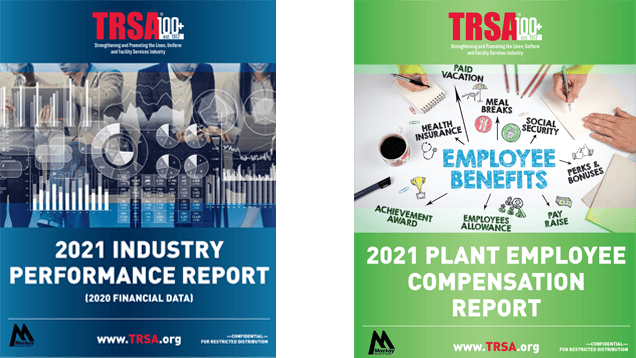 TRSA has made available two industry benchmarking reports, the Industry Performance Report and the Compensation Benefits Report, featuring data from 2020. Both reports are available for reduced prices for members and offer a $195 discount if you purchase both.
The Industry Performance Report compiles financial statement information from linen, uniform and facility services companies to create benchmarking data that allows companies to identify strategies, markets and best practices to facilitate their growth and long-term success. Companies use the report to compare their detailed financial results with operations similar to theirs in line of business (customer markets served), number of laundry/branch locations and company sales volume. A trend analysis section reports data on the last five years for F&B, healthcare, industrial and mixed companies.
The Compensation Benefits Report provides benchmarks for linen, uniform and facility services facilities for a range of exempt and non-exempt positions by operational segment, i.e., healthcare, industrial/uniform, F&B/linen supply, and hospitality, as well as by region and size.
Click here to purchase or get more information on the reports.