TRSA Reschedules Interactive Workshop to Oct. 4
Due to power outages as a result of Hurricane Ian, TRSA rescheduled its Workplace Harassment Interactive Virtual Workshop to Oct. 4 at 1:30 p.m. EDT. The workshop is the second offering in TRSA's Diversity, Equity & Inclusion Safe Space Series sponsored by Strategic In/Sight Partners.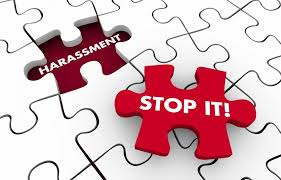 Melanie Shong Helm, CCEP, corporate director of human resources at Crown Health Care Laundry Services, Pensacola, FL, will lead the workshop. She leads a team of 12 human resources professionals responsible for HR functions at nine plants and more than 25 distribution centers and depots that provide linen services to more than 2,200 hospitals, clinics and surgical centers in the Southeast.
The interactive virtual workshop will detail how harassment can occur in a variety of circumstances in the workplace, including, but not limited to:
The harasser can be the victim's supervisor, a supervisor in another area, an agent of the employer, a co-worker or a non-employee.
The victim does not have to be the person harassed but can be anyone affected by the offensive conduct.
Unlawful harassment may occur without economic injury to, or discharge of, the victim.
Originally scheduled for Sept. 29, the workshop had to be moved due to complications from the recent hurricane that made landfall in Florida a day earlier as a Category Four storm. Click here for more information and to sign up for the upcoming Oct. 4 workshop. The first offering in the series, titled "How to Cope with Burn Out in the Workplace," was held on Aug. 30. Click here for a recap. The final presentation, titled "How to Cope through Stressful Times," will take place on Nov. 3. Click here for more information and to register.
For those that attend the entire Safe Space Series, TRSA's DEI Committee will send a book on behalf of sponsor Strategic In/Sight Partners that will teach you how to strengthen your emotional fitness skills, create a more supportive relationship with yourself as well as your thoughts and emotions, reduce self-doubt, and cultivate more honest and meaningful connections with others.